Contact us
To get your free data health check today
Call us on 0844 481 0845 or
Read our case study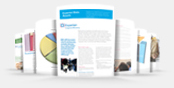 Download our case study to see how a UK dealership improved their marketing ROI.
Clean data is vital to maximise car sales
Customer information changes all the time. People sell and scrap cars, move house and change phone numbers. By cleansing your data now, you can reveal how to reach more customers for less cost, ahead of the plate change.
Watch our short video to see how automotive data cleansing detects, corrects and appends inaccurate or incomplete records.
Improve campaign effectiveness
A free Experian Data Health Check will show you:
Results in a detailed, fully illustrated report
The amount of out of date customer address details
The percentage of gone-aways and deceased persons
Maximise the accuracy, effectiveness and ROI of your campaigns
For a free Experian data health check, just complete the form below or call 0844 481 0845 and one of our specialist team will be in touch as soon as possible.
For details of how the data you enter may be used, click here to read our privacy policy.
*required field