Sign up to Automotive Insight

Stay ahead with our Automotive Insights Bulletin
Did you know?
Experian hold more mileage records, taken from more sources than our competitors. With over 160 million mileages, we have recently added a new source of mileage data, from the National Association of Motor Auctions, to the database.
New Autocheck – 'the best in the market'
Building upon a multi-award winning product
New cars benefit from the odd facelift during their lifecycle, but there comes a time when a new model is needed. That's where we found ourselves with AutoCheck – in spite of winning the Car Dealer magazine's Best Provenance Check of the Year twice (2011 and 2012) as voted for by 1,000 UK dealerships, we did not want to rest on our laurels.
We were absolutely focused on making the product better for our clients, so we made sure we worked closely with a cross section of clients and prospective clients throughout the development process.
Key Developments - led by clients and end users
Following the redevelopment of AutoCheck, we have designed, built and delivered 4 releases and have over 4,000 users relying on the product for their provenance needs.
A big focus was on ease of use and improved functionally delivered to market as phased releases.
Phase 1 - March 2012,
We re-engineered the log-in system allowing users to access via a user name and password from any location using any web enabled device, including tablets and smart-'phones.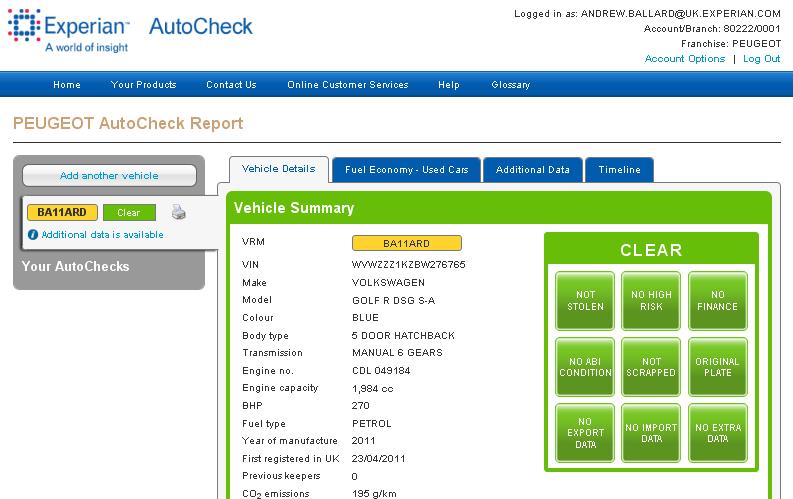 Phase 2 - April 2012,
We added a stand-alone Fuel Economy label giving users the ability to access this information separately from performing a full AutoCheck, and to print off the label to help guide potential customers and vehicle buyers.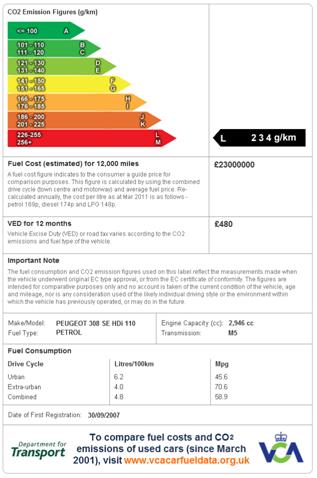 Phase 3 - May 2012,
We added new easy to use Search History feature, meaning users can go back and see any vehicle they have checked, confirm when and who performed the AutoCheck, plus export a search history summary.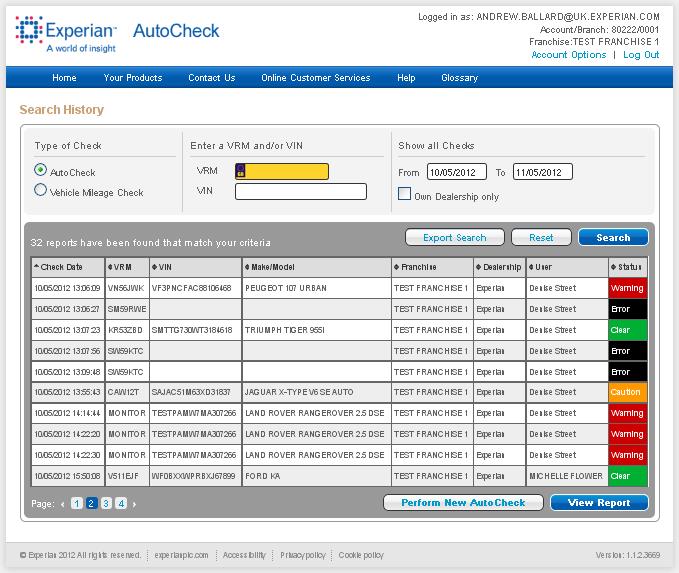 Phase 4 - June 2012,
We added Batch Online and Bulk Upload AutoChecks for ease in performing higher volume of AutoChecks from a list of VRM's or VIN's.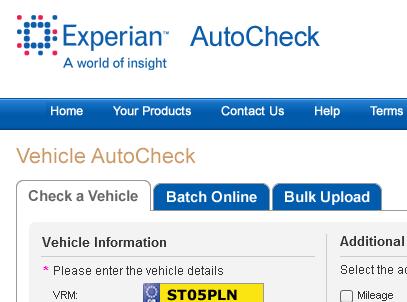 Phase 5
We launched new and exclusive Finance Alerts. Live now and further details will be covered in a future edition of Automotive Insight.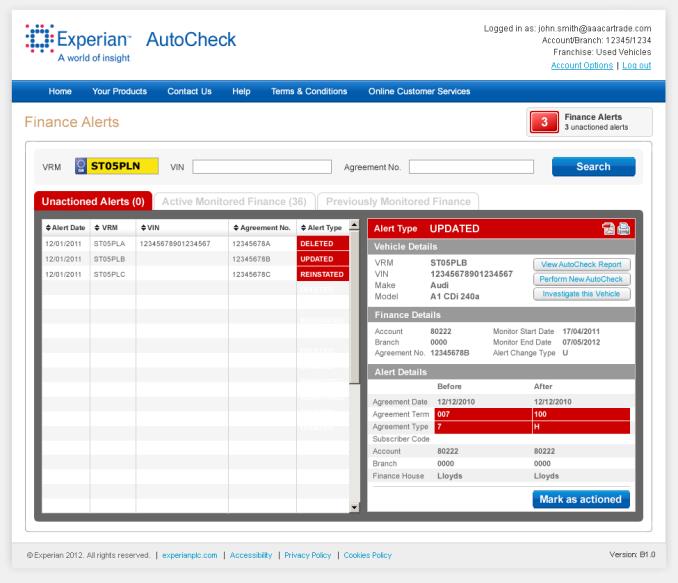 User quotes
'It is complete for my requirements - perfect!'
'You've got it right at the minute. Keep it up'
Try it for yourself
But don't just take their word for it. Try new AutoCheck for yourself.
Please fill in the form below and somebody from out Automotive team will call you back.
*required fields