Related Resources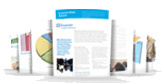 Unlock the Power of Rental Payment Data
Lean how Experian is making rental history data available
Background Checking product overview
Experian Background Checking is an online service which give you access to check the background history of potential (or current) employees in the UK and assess their suitability for a role based on an analysis of their criminal, financial and occupational history.
To gain access to the Experian Background Checking services there is an annual licence fee of £195. This payment gives you and your company access to perform background checks and does not restrict the number of users of the system.
The Experian Background Checking service will provide you with comprehensive background checks that will reveal gaps in a candidate's employment history, reference checks, identity and address confirmation, whether a person is a Director for a company, credit history and criminal history report.
Below you can see a complete list of all the background checks available within Experian Background Checking. Each report is paid for individually so you never pay more than to you need to.
Know your candidate – Identity and Criminal Background Checks
Occupational History Background Checks
Data Validation Checks
Experian Tenant Verifier
Experian Tenant Verifier is a separate product from Experian Background Checking and provides specific tenant referencing services for landlords and letting agents in the UK.
There is an annual license fee to access the Experian Tenant Verifier service. This payment is chargeable per customer, not for each user of the system.
Tenant Referencing Reports
if you are a private landlord wanting a one off check, please click here to register