In this B2B Marketer's guide we'll show you:
Identtify which businesses are most likely to purchase your products and services.
Hit businessess with the right message at the right time, through the right channel.
Prove campaign success with quantifiable results that you can analyse and fine-tune.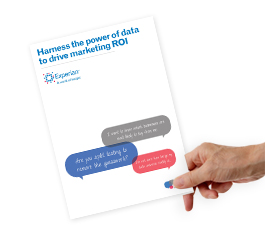 Harness the power of data to drive marketing ROI: your free marketer's guide
Would you like to direct your marketing spend to where it is most likely to have the greatest effect? A simple data driven approach can help you work out what's important and what's not when it comes to campaign planning, testing and evaluation.
Fill out the form below to get instant access to your free guide
If you'd like to know more or have a question please email us
*required field