Contact us
Related Information
Marketing
The graduate scheme within Experian Interactive will give you exposure to all of the products that we market and sell direct to consumers, including CreditExpert and ProtectMyID. You will enjoy 4 placements over the 2 years gaining a real insight and hands-on experience in how we utilise Experian's strengths in data and analytics to help consumers in their everyday life.
We match our placements to suit business requirement each year; you could be working within our sales and marketing teams, our product marketing and management teams or spending time with our technical and customer focussed teams in both London and Nottingham. Wherever you work, you'll learn from and work with some of the best professionals in their field and we'll commit to your personal career development.
Rebecca Holden
Graduate Marketing Executive 2009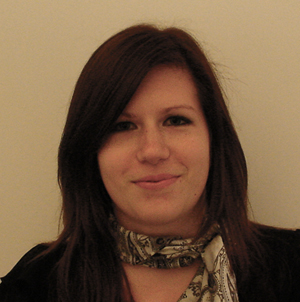 "I joined Experian's Interactive team in November 2009 after graduating with a degree in Business Management and have hit the ground running! The interactive team is alive and vibrant with a fast pace culture where you never quite know what will happen from one day to the next!
The Interactive programme gives me the chance to experience four key business areas through four six month placements. This is allowing me to build my business knowledge, whilst giving me the opportunity to develop my core skills. I am currently working in online marketing which has been insightful and a great place to learn.
Experian should be a top choice for consideration after graduation, if like me, you want continuous learning, career development and the chance to be part of a fast growing business, which, in the long term presents endless opportunities."