Our Graduate Schemes
Message from Craig Boundy, MD of UK&I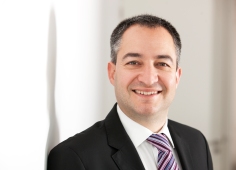 Our graduate scheme here at Experian is going from strength to strength. We are starting to see previous graduates come through the organisation, who are now making a real impact. I encourage you to consider applying for our fantastic scheme, and starting a career with us at Experian.
Experian Graduate Schemes
Experian is the world's leading information services company, supporting clients around the world and with an impressive record of growth and innovation. We're a people-driven organisation, which means we're passionate about providing dynamic and rewarding careers that really maximise the potential of every individual.
Experian actively seeks talent across the globe. Our people are highly motivated and flexible. They meet challenges head on and thrive in a fast-paced environment, because that's the nature of our business. We need people who take in their stride the challenge and complexity of working across different business lines, geographies and cultures.
Experian's Graduate Schemes are designed for university graduates who have the potential to join as high calibre trainees and become future specialists or leaders in our organisation. Graduates will experience between two and three years of accelerated, hands-on learning, through thoughtfully planned rotational assignments. Experian provides a range of schemes across different business areas and is continuously looking to expand the opportunities we offer.
---
Please click below to watch a short video about what Experian do.

---