View Previous Expert Opinions
Customer Management Digest
February 2012
Market consolidation and new entrants
Will they lead to a sea of change in lenders' customer management philosophy?

With aftershocks of the 2008-2009 recession still being felt across the financial landscape, and the threat of a double-dip recession on the horizon, the lending market remains in a constant state of flux. News of mergers, acquisitions and the contraction of larger companies frequently make the headlines as some companies slim down to manage debt or stay competitive, while new entrants untarnished by the financial crisis compound an increasingly competitive market. As a result, market dynamics are being hugely affected. But what does this mean for customer management?
New entrants are competing with well-established organisations for a slice of the market share through the use of non-traditional financial models, super-efficient systems and fine-tuned incentives, which puts them in a strong position to provide the level of customer service expected by today's consumers. It is unlikely that any one new entrant will grow quickly enough to challenge the existing top lenders, but together they are capable of creating real competition, particularly now that switching is set to become easier. This has huge implications for the way lenders manage the customer lifecycle, while at the same time keeping costs down and complying with regulations. Established lenders must work harder to both attract and retain customers.
However, since new business is tough and expensive to get right now, organisations should look to their own portfolio as a source of growth and opportunity. More recently the challenges surrounding back books have been given more prominence as organisations merge old with new, look to sell portfolios on or consider potential revenue-generating opportunities. Lenders will need to determine which customers are high value now and which offer future potential. Having a holistic view of each customer's product relationships and interactions will enable efficient decision-making, and offers huge benefits for evaluating credit risk and cross-sell opportunities.
So what is the ultimate in customer management? A single customer view (SCV) is not a new concept, but it remains the ideal objective in today's most successful lending businesses.Creating one across all products and business channels has always been complex and challenging - it demands major changes across all core systems, including data cleansing, matching and increased storage costs to accommodate new data fields. As businesses merge and systems consolidate, these issues become even more problematic. However, by using the full range of data at their disposal, lenders can obtain a more detailed understanding of customers' credit commitments and daily finances, spending patterns, lifestyle aspirations, and how they prefer to interact with them.
Research shows that 74% of consumers would take positive action if a business demonstrated a SCV through their customer service and 29% would buy additional products and/or services*. Experian's analysis shows that some customer demographics continue to struggle – insolvencies in 'SuburbanMindsets' which includes mostly married or middle-aged people living in affluent suburbs, are up 0.56%in 2011 compared to 2010. In short, consumers are more stretched than ever and organisations will need to manage customers in the right way at the right time to maintain profit, keep costs down and be seen as a responsible lender in the eyes of regulatory bodies. Only by building the most complete picture of customers can lenders be fully prepared to battle the challenges that lie ahead.
Nick Evans' Credentials
Nick is Director of Product and Propositions in Experian's UK Decision Analytics business. He is responsible for the development of customer lifecycle propositions based on Experian's latest decisioning software platform and customer insight.
Nick has a wide experience of customer management in the banking, financial services and retail sectors, where he has worked with many of the major lenders. He has a passion for finding new ways of developing customer insight through the innovative use of data, and of using this to build customer management decision strategies.
Nick is an engineer who has spent over 20 years working in credit decision analytics and risk management, most of this time in a range of roles throughout Experian. He also spent a period as Head of Credit Risk for HSBC's M&S Money business.
* Experian February 2012
For more information about implementing a single customer view or using Experian data to aid a customer-centric approach, please email us at creditservices@uk.experian.com.
The latest responsible mortgage lending proposals
Can lenders demonstrate responsible lending implicitly?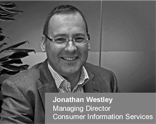 The Mortgage Market Review paper stated "At the height of the market, lenders granted £581bn worth of mortgages. Almost half of this, £269bn, was granted without any checks being made that the borrower had the income they claimed."*
To ensure that lenders don't fall into the same trap again in years to come, the Financial Services Authority (FSA) has proposed three principles to foster a culture of responsible lending based upon fair and robust assessments.
• Mortgages and loans should only be advanced where there is a reasonable expectation that the customer can repay without relying on uncertain future house price rises. Lenders should assess affordability;
• This affordability assessment should allow for the possibility that interest rates might rise in future: borrowers should not enter contracts which are only affordable on the assumption that low initial interest rates will last forever; and
• Interest-only mortgages should be assessed on a repayment basis unless there is a believable strategy for repaying out of capital resources that does not rely on the assumption that house prices will rise
This news from the FSA will be welcomed by many within the mortgage industry. The revised proposals, particularly around income verification and future looking affordability tests, take a common sense approach to evaluating credit risk and reflect existing industry best practice.
There has been increasing pressure to implement a robust affordability strategy across businesses for some time. However, the announcement of these three principles from Lord Turner at the FSA serve as a sound reminder of what work there is still left to do, while also highlighting some key areas to focus your new affordability measures.
Recent advances in credit risk practice, which include the availability of current account turnover (CATO) data to CATO contributors via credit reference agencies, and the ability to incorporate economic forecasts within credit scoring models, were developed in partnership with lenders and have enabled them to even more accurately understand consumers' abilities to meet credit commitments and how they might change in the future.
The most successful lenders will be in a position to robustly assess different elements of affordability and indebtedness at the point of credit application and as part of an on-going strategy. Access to current account turnover data will play a vital part in reliably estimating and verifying income. As will the assessment of credit and non-credit expenditure to give a more accurate picture of a customer's disposable income.
Only once these issues are addressed can lenders demonstrate responsible lending implicitly, as well as reduce the associated risks of lending to customers in a slow economy.
Jonathan Westley's Credentials
Jonathan has over 25 years of experience working within the banking industry as well as consulting for financial institutions. Jonathan has been with Experian for nine years, setting up a consulting function within the Consumer Information business (CI), then leading our Product Management teams for two years before taking on overall responsibility for (CI) as Managing Director. Prior to working for Experian, Jonathan worked with Abbey for 10 years and spent five years with consulting firms CGI & FICO.
*Source: CP11/31: Mortgage Market Review: Proposed package of reforms, Dec 2011

To find out more about how Experian can help develop a robust affordability solution for all types of lending click here, or speak to your Account Manager