Students and young people PDF >>
Our Students & Young People leaflet can be used to support Creditability.
Download it here
Getting Credit >>
We produced the teaching pack Getting Credit: A beginner's guide in
partnership with the Basic Skills Agency.
Order a copy or download it here.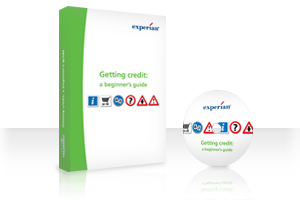 www.experian.co.uk/learningzone >>
There are a number of resources available from our Learning Zone

Example credit report >>
Download an example credit report.