View our expert opinion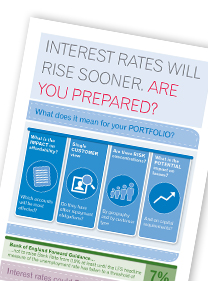 The impact of rising interest rates
Market & Portfolio insight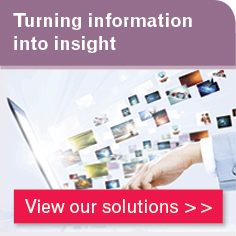 Understand your portfolio opportunities and market trends
Over five years ago the UK announced it was the worst economic crisis of our time and officials confirmed we were in a recession.
Over the past year we have seen a rapid improvement in the economy - looking further ahead prospects remain bright, but risks persist.
Gaining an economic advantage is imperative to the success of the country. Gaining a competitive advantage is something many UK, and worldwide, businesses are focussing on as a priority. With increased personal debt levels, teamed with a strengthening economy, the landscape of customer behaviours will undoubtedly change.
There are many opportunities which surround us. Understanding what they are, and how we will capitalise on them is possibly the most common challenge faced for businesses and their growth strategies. Our various solutions will help you understand how changes in the market may affect your portfolio compared to your peers.
Providing the market context against which your portfolio performance can be benchmarked across a number of objectives from new lending through to collections and recoveries delivering a comprehensive review of the effectiveness of your strategies against your peers.
Accurately assessing customer affordability is an essential requirement for any lender wanting to offer credit to those who are able to repay, whilst minimising their risk exposure.
Experian provides economic forecasts to tell you what we think is most likely to happen, and research and advice to help you influence how the future will actually be.
Access the UK's largest credit database.
Control bad debt, business risk and exposure by gaining a true 'customer view' by incorporating shared data from other lenders and receive accurate predictive scores for real time decisioning through a simple ranking tool for complex data.