Call us
0845 234 0391
9am-5pm Monday-Friday
Whats New?
Mapping Enhancements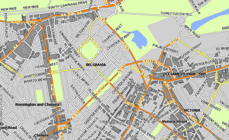 We've added Goad Centres to our mapping!
Our maps now have an extra background layer - the 'footprint' of the retail centre taken from Experian's exclusive, market leading, retail town plans.
Licensed Retailer Pack
Click to get information on the new Licensed Retailer Pack report pack
Grocery Retail Pack
Click to subscribe to the new Grocery Retailer's report pack
Financial Strategy Segments
Click here to subscribe to Financial Strategy Segments
Welcome to 'Demographics Online' from Experian.
The one stop shop for organisations requiring a quick, clear and actionable source of on-line demographic data.
Do you need access to demographic information? If the answer is yes, subscribe to Demographics Online. You can get access to uk census data, and award winning market segmentation data in simple, easy to read, local area information reports specified by you. The report packs include sections on population statistics, age analysis, employment data and many others. The interactive mapping section allows you to map drive-times around your locations and view your customers.
Use 'Demographics Online' to answer questions like:
Is that site a good location for me?
What potential for my goods or services are there in that area?
What type of people are my existing customers?
Where should I expand to next?
Where are my customers?
Where can I find more customers?
Where are my competitors in relation to my locations?
Subscription is for a year and usage is unlimited!
Our off the shelf reports include maps, charts and tables to help your understanding; or tailor the data to meet your own requirements.
Sign up today for 14 days FREE access to our 'Demographic Summary' report giving coverage across the country. Please note the trial only shows a fraction of what is available. During the trial period one of the team will contact you to ensure you are aware of the full potential of Demographics Online.