Without a doubt, preparing for the General Data Protection Regulation (GDPR) is having a significant impact on organisations in terms of cost and effort.
At Experian, we believe the GDPR presents a positive opportunity to transform the way you organise and process your data; increasing the value you get from it and reinforcing customer-centric business practices that are essential in our data-driven age.
Based on a combination of our experience, services and software we can provide a solid foundation to launch your GDPR readiness.
To help you get started with your GDPR readiness, we have prepared a series of resources that will help educate you on the different aspects of the new regulations, how others are preparing - and how we are able to support you on each.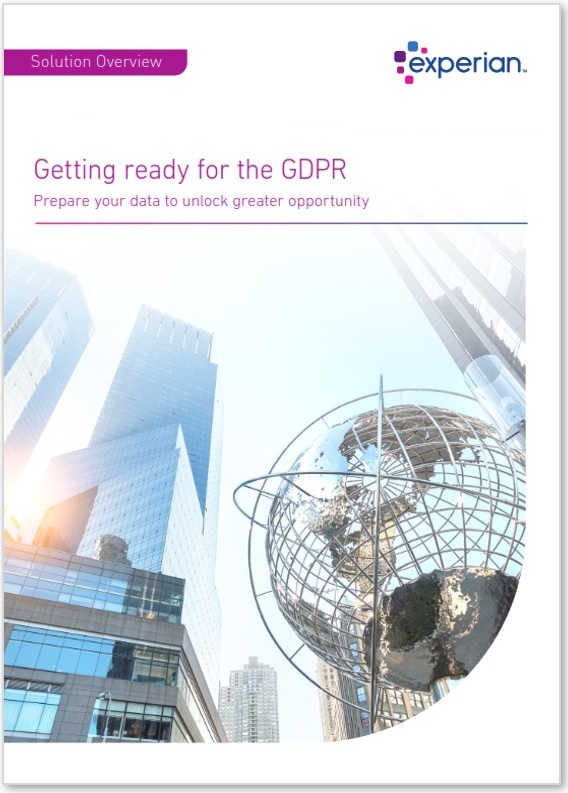 Getting ready for the GDPR brochure
Download our 'Getting ready for the GDPR' brochure now.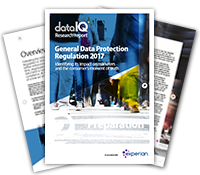 DataIQ Research: 2017 GDPR report
Download the 'DataIQ Research: 2017 GDPR' report.
Experian's approach to GDPR
To help you prepare for the GDPR we have designed four packages that can be taken separately or collectively to help you manage elements required by the GDPR and thrive in our data-driven economy. We believe that once a solid data foundation has been laid for your organisation, it will help you manage other elements required by the GDPR including Subject Access Requests and Data Breach response.
We know that meeting the requirements of the GDPR are challenging and so recommend taking a Data Readiness health check today.
By understanding the quality, accuracy and integrity of your data, you can begin to plan the related tasks.
---
---
"Only 24 percent of companies' rate their level of readiness to comply with the GDPR as high. 59 percent say they do not understand what the company needs to do to comply with the GDPR."
- Ponemon Institute research report June 2017 Data Protection Risks & Regulations in the Global Economy
Have a question? Get in touch*
*By completing this form, I agree that Experian may keep me informed of its products, services and offerings.
Contact us
If you have any queries, please don't hesitate to contact us and a member of our team will be happy to help.
Call us on 0800 197 7920