Contact us
Contact Experian's insurance industry services team.

More Info
Download our PDF product sheet explaining more about Experian's identity and fraud solutions for the Insurance sector.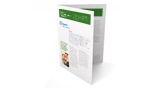 Detect fraud
Fraudulent and dishonest claims are a major problem for the insurance industry. Undetected general insurance claims fraud total £1.9billion a year adding on average £44 to the annual costs individual policyholders face. Forecasts suggest that with continuing economic uncertainty insurance fraud will continue to grow.
Experian's fraud detection tools help you authenticate individuals and their assets to ensure you can build trusted relationships with legitimate customers and reduce loss from fraudulent claims.
Minimise loss through better fraud detection - Immediate access to household, motor and personal injury information to identify and reduce fraud
Contact us
For more information about our solutions and services for the insurance industry please complete the form below and we will endeavour to contact you as soon as possible:
*Denotes mandatory field