Contact us
Contact Experian's insurance industry services team.

Find out more
Download our PDF product sheet explaining more about Detect.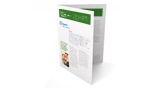 Improve Cost to Loss Ratio
Understanding the risk associated with a customer, their asset and their propensity to claim is vital to improving the performance of your organisation. The more you understand the risk and the likelihood to claim, the better informed the quotation and the more qualified you are to reduce your cost to loss ratio.
Contact us
For more information about our solutions and services for the insurance industry please complete the form below and we will endeavour to contact you as soon as possible:
*Denotes mandatory field