Contact us
Contact Experian's insurance industry services team.

Find out more
Download our PDF product sheet explaining more about Mosaic UK.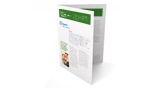 Better pricing and quotation to acquire more customers
Understanding the risks associated with a customer and their asset is essential to delivering better quality pricing and quotation. Experian provides insurers, brokers and pension providers with insight on the demographic, behavioural and financial characteristics of UK consumers, businesses and their assets to deliver more accurate pricing at the point of quote.
Contact Us
For more information about our solutions and services for the insurance industry please complete the form below and we will endeavour to contact you as soon as possible:
*Denotes mandatory field