Contact us
Contact Experian's insurance industry services team.

Find out more
Download our PDF product sheet explaining more about Experian's Insurance Renewal Appending and how you can enhance insurance sales with renewal dates.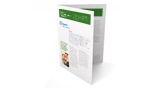 Reduce risk throughout the customer lifecycle
Monitoring changes in the status of customers and their assets is vital to help you understand your exposure to risk. Experian's software, data and analysis can be applied throughout the customer lifecycle - from quotation and pricing, mid-term adjustment, through to claim and renewal. We help maintain your understanding of risk from a change in a customer's circumstances.
Monitor change in consumers - Maintain your understanding of consumers, their circumstances and their assets to monitor risk
Monitor change in businesses - Identify changes in the status of a business to provide an early warning of risk associated with commercial customers
Contact us
For more information about our solutions and services for the insurance industry please complete the form below and we will endeavour to contact you as soon as possible:
*Denotes mandatory field