Contact us
Contact Experian's insurance industry services team.

Find out more
Download our PDF product sheet explaining more about Experian's pension tracing services.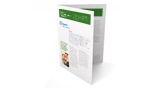 Trace lost customers
Many organisations lose touch with their customers every year. Inappropriate communication wastes money, causes distress and can damage your corporate reputation. Many customers also fail to notify organisations of a change in their circumstances and frequently lose track of their assets.
Experian's data cleansing and customer management tools help you audit and cleanse your contact data so that you can engage sensitively and responsibly to save you money and safeguard your reputation. Our Unclaimed Assets Register helps financial providers reunite consumers with their lost assets and maintain control of their pension entitlement.
Trace lost customers - Re-establish contact with customers and maintain the accuracy of your contact data to save money
Renuite consumers with their lost assets - Help customers reclaim their entitlement and reunite them with their lost assets
Contact Us
For more information about our solutions and services for the insurance industry please complete the form below and we will endeavour to contact you as soon as possible:
*Denotes mandatory field