Sample newsletter
Click to view a recent Experian Engage issue for an example of the valuable content that our newsletter subscribers receive.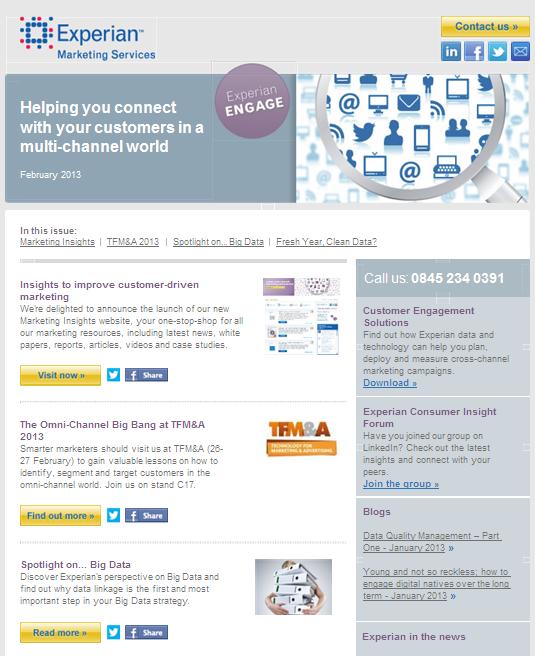 Insights to help you acquire, retain, and grow your customers
Each Experian Marketing Services, Data and Analytics newsletter contains our latest white papers, case studies, best practice guides and top tips from our marketing consultants to help you make more informed decisions about your marketing and aid your customer acquisition, retention, and growth strategies.
Sign up below to confirm you are happy for Experian to keep you informed of the latest consumer marketing trends, news, and events via the email address provided.

*Experian Data and Analytics will not share your details with any third party.
* Required fields