Contact us
Or call us on
0845 234 0391

A guide to marketing agility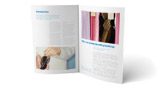 Using consumer insight to drive marketing results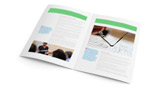 Agile approach not economic recovery is key to marketing success
Experian launches drive to encourage Marketing Agility
London, 8 April 2010 — An agile approach to marketing is more influential in determining an organisation's success than upturns or downturns in the economy, according to a new report published today by Experian.
In its latest report, A Guide to Marketing Agility, Experian highlights the agile marketing techniques that allow businesses to thrive, whatever the economic climate. Such flexible techniques mean that marketing can change direction as quickly as customers do – essential in an unpredictable environment.
Consumer sentiment highlights the need for this flexible approach. The GfK NOP Consumer Confidence Index rose by three points in February 2010, twenty points higher than February last year, but has not yet reached the peak achieved in October 2009. Meanwhile, according to Experian Hitwise, searches for property websites, a leading online indicator of consumer sentiment, are showing a year on year decrease of 6.3 per cent (February 2010).
Experian's report explains that marketing agility is dependent on how swiftly and effectively organisations detect and respond to changes in consumer behavior, evolution in digital and media choices and business challenges for marketing. Experian recommends that for marketers become even more agile, they need to:
Get personal with customers - develop a detailed single customer view of each one to enhance the customer experience and drive better customer management decisions and interaction
Break down business silos - join up customer insight, product and channel for a marketing approach that can adapt quickly, for instance creating a new campaign or launching a new offer
Acquire knowledge and use it - action the customer insight available, don't leave it hanging around. Use it to feedback and inform future marketing activity
Let go by using event and trigger driven marketing - automate elements of the marketing process to increase the speed of response to changing customer habits and profiles, helping to ensure that customer communications are always relevant
Educate the boss - get customer insight on the boardroom agenda for greater buy-in to initiatives, and fewer hoops to jump through.
Jim Hodgkins, Managing Director of Experian Marketing Services, comments: "Clearly consumers haven't all responded to the downturn in the same way. While some have tightened their purse strings over the past 18 months, others have continued to spend and their habits have changed very little. That's precisely why businesses need an agile approach to marketing – we don't all behave and respond in the same way and marketing needs to be responsive to individual consumer's lives. For instance, using our Mosaic consumer insight data we're able to see that High Income Families have continued to spend in the downturn, while Low Spending Elders have been harder hit by the recession. Understanding the impact of the downturn through data and analytics, such as Mosaic, is just one way in which organisations can be much better prepared to respond quickly to changes in consumer behaviour and to recalibrate the size, key segments and targeting criteria for their markets."
For a copy of a Guide to Marketing Agility, please click here »