Contact the Team
0845 234 0391
9am - 5pm Monday - Friday
Pitch pack
Going for new business? Our insight can help you win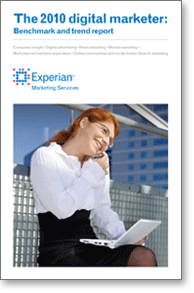 Client Case Study
CCR case study - benefit statement
Agency and reseller events
Event 1 link
Event 2 link
Digital Trends 2013
We find ourselves in the middle of a revolution. The potential that digital technologies give us – commercial, social and intellectual – is unprecedented in human history.
Over the next few years, we will see a complete transformation of the way we live our lives, driven by the internet, the smart phone and new connected devices. The past decade or so has, for the majority of the UK, seen the birth of a new era.
Indeed, it is only ten years since mainstream broadband adoption began, and not five since smart phones became a thing. Yet, what changes we have seen. As this report details, for the first time, British society can now be segmented into groups based on their usage of these new advanced technologies. Not only the gadgets that people might buy and own, but the true sophistication, as you will read, of how they use them.
Download the Report
Please complete the form below.