Contact the Team
0845 234 0391
Outside the UK? Call +44 115 901 6019
9am - 5pm Monday - Friday
Pitch pack
Going for new business? Our insight can help you win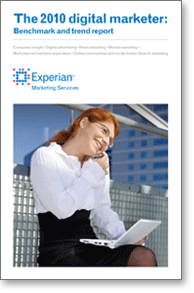 Client Case Study
CCR case study - benefit statement
Agency and reseller events
Event 1 link
Event 2 link
A new approach to customer segmentation
A practical guide to customer segmentation
This paper highlights the benefits of using segmentation to really understand your customers, namely using state of the art customer segmentation tools from Experian. You will discover the key benefits, how it works and how it can help you know, get and keep your customers better. We have also included a case study to demonstrate the power of good segmentation in the Automotive industry.
Download the White Paper
Please complete the form below.