Contact the Team
0845 234 0391
9am - 5pm Monday - Friday

Stay Ahead With Our e-newsletter
Latest news, events and marketing insights
Experian appoints Tom Blacksell as Managing Director of its UK&I Marketing Services division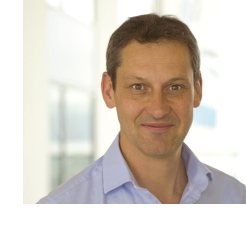 Experian announces that Tom Blacksell has been appointed as Managing Director of its Marketing Services business line in the UK & Ireland.
Tom joins the business from the management consulting and information technology services group Capgemini, bringing with him 18 years of business experience in roles including CEO of UK Consulting, Head of Sector and Sales for the UK Systems Integration business, and Head of Market Development, global consulting.
Most recently at Capgemini Tom focused on the consulting specialism of digital transformation and was previously UK board sponsor for Marketing for five years. In addition to his leadership experience, Tom also has a strong client-focus, having worked with clients across a range of industries in previous roles with Ernst & Young and Exxon Mobil.
In his new role, Tom will be responsible for leading the growth of Experian Marketing Services in the UK and Ireland and driving innovation to help brands improve their consumer insight, data quality and cross-channel marketing. He will report to Craig Boundy, Managing Director of Experian in the UK and Ireland.
Commenting on his appointment Tom said:
"Experian's data, insight and technology sit right at the heart of so many successful marketing campaigns to create brand experiences that deepen customer loyalty, strengthen brand advocacy and maximise profits for clients. I'm looking forward to joining a global market leader with a talented team and helping clients to make even smarter marketing decisions about how and when they communicate with their customers and prospects."
Craig Boundy, Managing Director, Experian UK & Ireland, said:
"Tom's reputation in the industry, his experience and the exceptional calibre of leadership he is able to bring to our organisation is second to none. This, together with his strong industry connections, makes him a great fit for our Marketing Services business as it continues to transform how brands interact and connect with their customers."