Smarter Marketing guide and video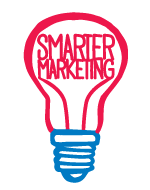 Today's connected customers are a complicated bunch - discover Smarter Marketing approaches that deliver great customer engagement and effective campaigns.
Catch-up on our event presentations
View our sessions on customer insight, search, email and omni-channel marketing:
Did you miss any of our TFM&A 2013 seminars?
In today's omni-channel world it's vital that marketers identify, segment and target customers in the right way. Experian Marketing Services provides you with the data, insights and tools you need to plan, deploy and measure multi-channel campaigns with successful results.
View our TFM&A keynote session:
The Cross-Channel Big Bang - Engaging the connected customer in 2013