Don't miss us at TFM&A 2012
Don't miss our free seminars, keynote presentation and exclusive whitepaper: put the date in your diary now!
New whitepaper
Connecting with your customers in a multi-channel world: 5 insights for marketing success
Discover how to identify and segment your audience before targeting them with timely, relevant and impactful messages on and offline.
About Experian Marketing Services
Experian Marketing Services provides powerful data and insight online and offline, together with the people and technology to act on it. We help clients make better marketing decisions at the right time – taking complex problems and delivering simple solutions.

Find out more about our offerings:
TFM&A 2012, 28-29 February, London – see us at Stand C17
In today's multi-channel world it's vital that marketers identify, segment and target customers in the right way. Experian Marketing Services provides you with the data, insights and tools you need to plan, deploy and measure multi-channel campaigns with successful results.
At this year's Technology for Advertising and Marketing (TFM&A) we'll be showcasing our products and services and demonstrating how we can help you connect with your customers in a multi-channel world.
Come and see us at stand C17 and hear us speak at a range of channel specific seminars.
Wednesday 29 February
11:30-12:10
Make It Sticky – using data and insight to drive ROI in a multichannel arena
The rise of interactive and multi-channel behaviour means that your customers expect a tailored and personal experience across all touch points. Creating this engaging, "sticky" content can be a challenge for brands that do not have a full view of their target audience. How can brands use the customer data they hold both on and offline to create a positive brand experience?
Attend this presentation and:
Understand the importance of a multi-channel approach
Learn how to drive your online and offline strategy through data and insight
Find out why a 'single customer view' is important to the modern marketer
Discover how to create "sticky" content in a challenging environment
Explore ways to increase engagement and brand loyalty through social media
Speakers:
Mark Zablan, Managing Director, Experian Marketing Services UK/I
Simon Wilkinson, Head of Global Consumer Marketing, Dr Martens
Tuesday 28 February
Email & Mobile Theatre – 11:30-12:00
Running the Digital Relay 2012
Helping brands to compete in the digital relay and understand how to engage with consumers is the focus of this session. We will reveal the messages that resonate with consumers across digital channels including email, mobile and social and how technology can empower intelligent multi-channel communication. The audience will then be privy to some of the successful digital strategies that one of our clients has developed to reach and engage its audience.
Speaker:
Morgan Goford, Account Director, Experian Marketing Services
Data & Marketing Analytics Theatre – 13:30-14:00
London 2012: How to successfully engage with your consumers online in the build up to the Olympics
This presentation will look at how brands should be looking to boost their online activity and profile to benefit from consumer interest in the Olympics. Using Hitwise data learn how UK consumers are behaving online as the game approaches and discover the impact across a range of sectors including travel and retail. Discover key demographic information about your consumers to help you tailor your marketing messages with an Olympic twist.
Speaker:
James Murray, Marketing Research Analyst, Experian Marketing Services
Wednesday 29 February
CRM & Multi Channel Theatre – 11:30-12:00
Singled Out: Building a single view of your customer to unlock multi-channel marketing success
The concept of personalised, multi-channel customer engagement is nothing new. So why do so many marketers struggle to make this a reality? The lack of a single customer view across all channels is the key factor. This presentation will explore practical steps to create the illusive single customer view and explore, through examples, the powerful opportunities this enables.
Speaker:
Debbie Oates, Principal Consultant, Experian Marketing Services
Mark Zablan, Managing Director, Experian Marketing Services UK/I

Mark Zablan is responsible for Marketing Information Services, CheetahMail, QAS, Hitwise, DAS and Techlightenment in the UK and Ireland, inclusive of MS Group Strategic Business Development, Human Resources and Finance. Mark also represents the UK/I region on the Marketing Services Global Business Council.
James Murray, Marketing Research Analyst, Experian Marketing Services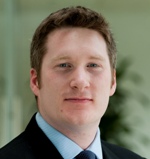 James provides insight into the digital marketplace and works with Hitwise data to identify key trends in the online space. James writes regular Insight Reports on a range of industries - including retail, travel, automotive and finance - covering affiliate marketing, search, and audience profiling. He is a regular speaker at industry events in Europe, and has been widely quoted in the media.
Debbie Oates, Principal Consultant, Experian Marketing Services

Debbie has over 20 years experience in leveraging data and insight to drive effective marketing strategies across both client and agency based roles. She specialises in managing and implementing customer insight, targeting and planning led projects to deliver increased effectiveness of clients acquisition and customer management programmes. She combines her strong analytical background with a pragmatic business led approach to ensure projects deliver commercial benefit.
Morgan Goford, Account Director, Experian Marketing Services

Morgan Goford has been working in the direct, interactive and digital marketing industries for over 12 years, picking up diplomas along the way in the service of clients from all industry verticals, including Electronic Arts. Morgan has worked at Experian Cheetahmail for three years, during which time he has worked with his clients to use the latest technology in order to put customers at the centre of their digital marketing strategies across all channels.