Contact us
0844 481 5899
8:30am - 5pm Monday - Friday
Contact an Experian expert and download our Bank Wizard brochures
Submit your details in the form below
Basingstoke and Deane Borough Council covers an area of 245 square miles in North Hampshire.
Over 60% of its 96,000 population lives within the town of Basingstoke which has grown to more than five times its size in the last 50 years. The rest of the borough is made up of villages,rural hamlets and countryside.
The importance of validation to improve payment efficiencies
It is essential that local authorities hold accurate bank account details for council tax payees and recipients of benefits payments to ensure that payments and collections are received on time and without error. Bank account details that are not validated at point of capture can result in rejected payments and collections which are costly and time-consuming to resolve, and impact negatively on customer relations. The Transformational Government Strategy is now encouraging local authorities to remove paper from their processes and proactively adopt automated electronic payment mechanisms. Validation is mandatory in order to take advantage of AUDDIS (Automated Direct Debit Instruction Service) and Paperless Direct Debit, schemes that are widely acknowledged within local authorities to increase Direct Debit take-up and improve payments efficiencies.
Challenge
In 2008, in preparation for the introduction of the Local Housing Allowance Scheme for Housing Benefits, Basingstoke and Deane Borough Council began making housing benefits payments directly into the bank accounts of landlords, customers and other claimants via Bacs. This improved customer service by reducing the amount of time taken for customers to receive payments. However, problems arose with the occasional input of invalid bank details into the Council's payment systems. This resulted in a number of rejected payments which then had to be rectified by Council staff. Basingstoke and Deane Borough Council were keen to eliminate errors in their payments data to further improve their customer service, reduce resource costs associated with rejected payments and improve cash flow. As a trusted provider of the Council's existing revenue and benefits system, Civica, a market leader in software and services, identified Bank Wizard from Experian to address these challenges.
Solution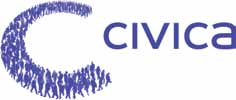 Experian worked with Civica to provide an integrated payment validation solution that combined Bank Wizard's best-in-class bank account validation services with Civica's indepth knowledge and understanding of local government services. The specification covered all aspects of Civica's services, including housing benefit payments, council tax/non domestic/sundry debtors' Direct Debits and council tax/non domestic debtors' refunds by Bacs.
Results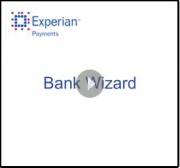 Bank Wizard was easily embedded into the existing revenue and benefits application and allowed Basingstoke and Deane Borough Council to check the validity of their payments data before it was submitted to Bacs. This has resulted in a substantial decrease in the number of returned Bacs payments for housing benefits. Returned Direct Debit payments have also decreased by over a third, freeing up valuable staff resource. As a result of implementing validation at point of bank account data capture, Basingstoke and Deane Borough Council have now registered for Paperless Direct Debit. This will allow the Council to remove paper from their payments processes in line with the Transformational Government Strategy and will further improve customer experience by offering customers the option to sign-up for Direct Debit over the telephone or via the Council's website.
"Since implementation, Bank Wizard has reduced administration costs and payment processing times and dramatically improved the efficiency of our payments function. The confidence we now have in terms of the accuracy of our payments has enabled us to introduce a refund service via Bacs, once again improving the service we are able to provide to our constituents."
Claire Blunden
ICT Systems Support Officer
Basingtoke and Deane Borough Council
28/01/10