Contact us
0844 481 5899
8:30am - 5pm Monday - Friday
Contact an Experian expert and download our Experian Payments Gateway brochures
Submit your details in the form below
ING Lease UK is an asset finance business, focusing on the broker and dealer markets and wider financial institutions.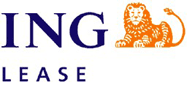 They provide business introducers with the right funding solutions for their clients such as small and medium ticket asset finance, block discounting and commercial mortgages.
Part of ING Group, the 8th largest company in the world (Fortune 500, July 2009), ING Lease UK is part of ING Lease Holdings, which has operations in 14 countries across Europe. Established in 1989, ING Lease UK currently employ over 300 people and process over 170,000 agreements to over 100,000 customers every year.
Challenge
The business had moved to a 'lights out' operation, which required thousands of files a month to be transmitted to Bacs around the clock, many outside normal business hours. ING Lease UK wanted to ensure that these automatic payments could be transmitted correctly within required timescales. A previous solution from another supplier caused instability issues and required in-house bespoke coding before files could be transmitted and Bacs reports generated. ING Lease UK decided to search for an alternative solution that would remove the need for this manual coding, improve transaction efficiency and ultimately restore business confidence.
Solution
Having successfully implemented Bank Wizard, Experian's bank account validation software, ING Lease UK approached Experian to provide them with a payments processing solution. The flexibility of Experian Payments UK Gateway meant ING Lease UK were able to remove the need for the additional in-house functionality that had been previously been necessary to support day-to-day operations such as downloading ADDACS, AWACS, ARUDD and ARUCS reports from Bacs.
Once Experian Payments UK Gateway had been selected, it was important that the implementation ran as smoothly as possible to meet ING Lease's tight implementation timescales. Experian provided in-depth configuration support through the entire implementation process to achieve this.
Results
ING Lease UK saw an immediate improvement in out of business hour submissions as the manual bespoke process (previously required) was eliminated. Streamlining this process has vastly improved business confidence. Transmission stability rates have increased and failure notifications have proved extremely useful in identifying potential errors at a much earlier stage of submission.
"Although we have very little need for after sales service, Experian are always available to offer support should any outstanding actions occur." says Richard Regan of ING Lease UK. "The implementation and subsequent support of Experian has been to a high standard and we are very pleased with our choice of product and supplier. The service is very stable and our relationship with Experian is very good. We were particularly impressed with the implementation and configuration support, which was very effective considering our tight deadlines."
Customer Quote
"The implementation and subsequent support of Experian has been to a high standard and we are very pleased with our choice of product and supplier. The service is very stable and our relationship with Experian is very good."
Richard Regan
Vice President
I.T. Services and Facilities
ING Lease