Contact us
0844 481 5899
8:30am - 5pm Monday - Friday
Contact an Experian expert and download our Data Conversion Service brochures
Submit your details in the form below
Sociale Verzekeringsbank (SVB) is a Netherlands-based social security organisation that implements National Insurance schemes in the Netherlands.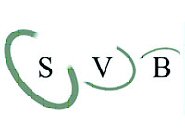 SVB ensure that individuals receive accurate child benefit, social security, basic state pension or survivor benefit payments on time. SVB have been in operation for more than a century by order of the Dutch government and have over 3,200 employees serving over 4.9 million clients.
Challenge
To ensure Dutch nationals living abroad are able to receive their benefits payments, SVB need to make cross-border payments that comply with SEPA Credit Transfer and SEPA Direct Debit Schemes. To become SEPA-compliant, existing Basic Bank Account Numbers (BBANs) of individuals have to be converted to International Bank Account Numbers (IBAN) and Bank Identifier Codes (BIC).
VB were faced with the time-consuming task of contacting over 35,000 individuals to manually update their payments database with the correct bank account information. A process with a high risk of errors and one SVB were keen to avoid. To eliminate the time and risk involved with manual updates, SVB used Experian's Data Conversion Service to complete this task.
Solution
Using Experian's Data Conversion Service, SVB were able to electronically validate and convert their existing payments database to the required IBAN and BIC standard. Experian were able to construct accurate IBAN codes from the domestic bank account information provided and highlight invalid records such as closed bank branches and incorrect account numbers to help further improve the integrity of SVB's data.
Following conversion, Experian were able to supply a fully validated data file highlighting correct BBANs and IBANs as well as a comprehensive list of invalid records and the reasons why they were rejected. This file was sent to SVB securely through FTP which meant the data could be incorporated directly back into their proprietary system database, negating the need to re-enter any of the data manually. Experian also provided SVB with a detailed analysis report of the whole conversion service.
Results
Experian's Data Conversion Team were in constant contact with SVB throughout the conversion process and exceeded SVB's expectations by successfully converting 89% of their payments data whilst providing advice and recommendations for the small number of remaining rejections.
"The service we received from Experian was excellent and was delivered way beyond our expectations" says Stephan Haas, Senior Payments Consultant at SVB. "The option of manually checking and updating every bank account was something we wanted to avoid due to the complexity of the data and the duration of time it would take to validate. Having a service available that could do this effectively was of great benefit. Experian were very helpful and kept in regular contact with us during the implementation so we knew exactly where we stood. Their service was fast, efficient and flexible to our requirements and I would have no hesitation in recommending them"
Stephan Haas
Senior Payments Consultant
SVB
30/09/09