Contact us
0844 481 5899
8:30am - 5pm Monday - Friday
Contact an Experian expert and download our Bank Wizard brochures
Submit your details in the form below
uSwitch.com is a free, impartial online and phone based comparison and switching service that helps customers compare prices on a range of services including gas, electricity, home phone, broadband providers and personal finance products.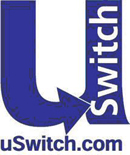 Customers are becoming increasingly aware of the amount of choice available to them and are demanding products which best suit their lifestyle and budget. However, many customers find they have too much information which is often confusing and biased. Once the customer has decided on a particular service or product, they are able to sign-up to that supplier via the uSwitch website, or by phone, fax or post.
Most customers using the uSwitch service opt to pay for their chosen service by Direct Debit. uSwitch was keen to ensure that the details being passed on to supply companies were validated on the website, to prevent incorrect data being captured.
uSwitch chose Bank Wizard from Experian, a complete validation application which could be easily embedded within their internet application. As a result of implementing Bank Wizard, uSwitch has virtually eliminated validation queries, enabling customers to quickly and effortlessly choose on-line Direct Debit.
"Bank Wizard has enabled uSwitch to provide a better service to customers and supply partners, since it ensures that customer Direct Debit details are accurate and valid. It gives us the confidence to operate a fully automated system on our website."
Relationship Manager
uSwitch.com