Contact us
0844 481 5888
9:00am - 5:00pm Monday - Friday
Find out how much more Bank Wizard can help you

If you are making high volume or high value Direct Debit, Direct Credit or cross-border payments, Bank Wizard greatly reduces the time and risk associated with administering rejected payments, delivering significant cost savings and improvements to your customer service and customer acquisition process.
Try Bank Wizard Today
Sending and receiving payments are business critical processes and because of the impact that failure has on any company's bottom line there is a very low tolerance of error. One area that can cause payment failure but which may be overlooked is in the collection and storage of bank account data. Bank account data maybe entered incorrectly into your systems as digits are mis-heard or mis-keyed or may become invalid over time due to factors such as bank changes.
Take a trial of Bank Wizard to see how we can:
Ensure the bank account data you hold is valid
Convert domestic or BBAN (Basic Bank Account Number) into IBAN (International Bank Account Number)
Provide routing information such as BIC (Bank Identifier Code)
Provide additional information such as branch address and status for Faster Payments
---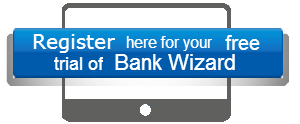 ---
Bank Wizard is available in a number of deployment options and can be readily integrated into your business systems whether for single checks or bulk validation and conversion.
Organisation's who validate and enrich bank account data can expect to:
Dramatically reduced payment processing errors
Reduced risk and correction costs of failed payments
Meet SEPA (Single Euro Payments Area) requirements
Improve customer acquisition, collections and payments efficiency