Contact us
0844 481 5883
9:00am - 5:00pm Monday - Friday

Request a call back
Submit your details below and an Experian expert will be contact with you shortly
Bank Wizard Absolute - real-time bank account verification
Do you have long and complex payments systems?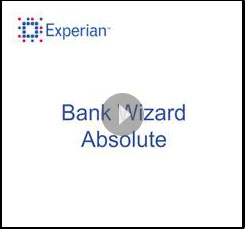 With the need for faster payments, alongside the constant threat of payments fraud, it's essential that you are able to process payments quickly and accurately, whilst effectively protecting your organisation, customers and society from fraud.
Are your payments processes resulting in increased time and costs, as well as high customer drop-off rates?
Bank Wizard Absolute offers a range of completely unique verification services that enable you to make the connection between your customer and their bank account details or credit card in near real-time, reducing failed transactions and payments fraud.
This innovative solution provides you with a simple, efficient and speedy payments system that will enhance your customers' experience and stream-line your processes. This means you can; successfully protect against fraud, save time and money, improve your profitability and build on your positive reputation.
Is Bank Wizard Absolute for you?
| | |
| --- | --- |
| Current challenges… | How Bank Wizard Absolute helps… |
| High levels of errors in payments to and from personal and commercial bank accounts as well as credit cards. | Increased confidence that you are making and receiving payments to and from the right people and businesses. |
| Complex, time consuming and manual payments processes for you and your customers. | Speeds up customer sign-up, whilst reducing your manual processes. |
| Time and resources wasted correcting errors in payments. | Accurate, near real-time results to improve efficiency, increase your straight-through processing rates and reduce time and costs. |
| Mitigating against fraud and complying with increasing legislation, including Know your Customer and Anti Money Laundering regulations. | Protects your organisation and customers from fraud, supporting compliance to regulation - all whilst helping you to build on your positive reputation. |
Bank Wizard Absolute offers a range of solutions to suit your needs…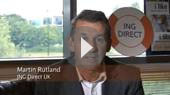 Verifies that an individual's bank account details are correct and linked to them.
Martin Rutland from ING Direct explains how his organisation is benefitting from Bank Wizard Absolute.
Verifies payment card information, matching your customer to their credit card details.
Verifies that a business's bank account details are correct and linked to them and not another business or individual.