Contact us
0844 481 5884
9:00am - 5:00pm Monday - Friday

Request a call back
Please submit your details in the form below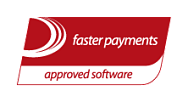 Experian Payments Gateway - The enterprise solution for Bacs and Faster Payments Direct Corporate Access
Reduce your working capital risk, reduce administrative costs and remove paper from your payments processes.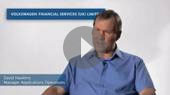 Experian Payments Gateway is a leading Bacstel-IP solution carrying the largest number of UK Bacs payments by transactional volume. Experian Payments Gateway is the Bacs software of choice for some of the largest and most innovative Bacs originators including BT, Aviva and Scottish Power.
It enables you to securely manage and control all of your UK payments and collections.
The advanced reporting functions also give you greater visibility as well as vital tracking and auditing of all of your payments.
Additional functionality includes automated disaster recovery which reinstates your payment systems with the least possible disruption in the event of a catastrophe, and an automated payment advice message delivered through multiple channels including SMS text message and email.
Experian Payments Gateway integrates seamlessly into your back office systems and can be tailored to your organisation's needs.
Highly configurable, Experian Payments Gateway allows you to segregate user roles to help increase efficiency and minimise human error and internal fraud.
Experian Payments Gateway supports Faster Payments Direct Corporate Access, allowing you to improve customer service and company cash flow by making same-day payments. The Faster Payments Service gives payment institutions cost effective D+1 compliance.
Experian Payments Gateway is fully approved by Bacs and is the UK's leading Bacstel-IP software.
Experian Payments Gateway automatically reformats payment files from your back office systems into the required format for submission to Bacs.
Using Bank Wizard technology it then validates the information prior to submission, significantly exceeding the minimum Bacstel-IP submission rules and virtually eliminating rejections.
Using secure file authorisation, encryption and transmission through an Hardware Security Module (HSM) loaded with digital signatures or Smartcard, Experian Payments Gateway offers unrivalled security.
This can be further enhanced through the use of biometric finger-scan devices when login in or authorising files.
Experian Payments Gateway gives you direct access to the new Faster Payments Direct Corporate Access (DCA) Service, which will enable you to send same day UK payments in near real-time at a lower cost than CHAPS.
Where working capital management is vital to your organisation, the Faster Payments DCA Service enables payments to be made on the actual due date.
Faster Payments can also help you deliver improved customer service and gain advantage over your competitors when making customer refunds, loan transfers or benefit payments.
As Faster Payments are irrevocable however, confirming that the beneficiary account is valid and can accept a Faster Payment is critical to providing a successful service.
Experian Payments Gateway confirms the validity of account details and enables you to identify where a Faster Payment can be made. Using Bank Wizard Absolute, you can also verify that the recipient is correct, preventing possible payment fraud.
The Management Information module for Experian Payments Gateway provides a data warehousing capability and customisable reporting facilities enabling you to obtain the information you want, when you want it and in the format you require.
It can help you consolidate your payments information, make more informed payment decisions, improve your cashflow and working capital and enhance your customer service.
Experian Payments Gateway provides extensive payments information and reporting across your entire organisation.
By incorporating standard reporting features, you can reduce the cost and time associated with obtaining ad-hoc reports whilst ensuring that your organisation meets audit and compliance requirements.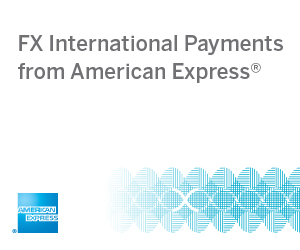 As a complimentary offering for our clients, Experian have negotiated preferential terms when using American Express FX International Payments Service, thereby enabling International Payments in additon to domestic ones.
This includes preferential foreign exchange rates, no FX transaction fees for the first six months and double Membership Rewards points on virtually every transaction.
The Payments Advice module of Experian Payments Gateway allows you to send automated advice messages to your payments beneficiaries.
There is a choice of channels - post, fax, email and SMS Text message - which you can use in any combination to let beneficiaries know when payment is due. By automating the payments advice process, you can save time and costs while improving customer service.
Experian Payments Gateway uses Bank Wizard technology to validate payment information prior to submission. This ensures you avoid sending payment advice messages linked to a rejected payment.
RTI – Real Time Information
RTI will be mandatory from 2013, where all employers will have to submit tax information to HMRC each time they do their pay run.
In order to enable HMRC to corroborate the RTI is sent, the Bacs scheme member banks have agreed that HMRC will receive confirmation when a payroll payment has been made.
To do so, they have agreed that a 4 character reference will be included in the payment instruction in the Bacs file for payroll payments.
All versions of Experian Payments Gateway are set up to pass this reference to Bacs with the rest of the file.
For further information around RTI please visit our page 'Are you ready for RTI?'