Contact us
0844 481 5886
8:30am - 5pm Monday - Friday
Contact an Experian expert
To request a call back to discuss Faster Payments further, please submit your details below and we will be in contact with you shortly
The Faster Payments service was introduced in May 2008 and is another way of making payments in the UK
Separate from Bacs and CHAPS, the Faster Payments service significantly increases the speed of UK credit transfers from one account to another and enables consumers and organisations to send same-day payments at a considerably lower cost than CHAPS.
Banks' customers are currently able to initiate Faster Payment services via Internet and telephone banking. As consumers become more familiar with Faster Payments, organisations will face more pressure for their payments to be made in near real-time.
Whilst Faster Payments can be generally sent via online banking, since September 2009, corporate organisations have had the option of directly initiating Faster Payments Direct Corporate Access (DCA).
Faster Payments enables corporates to:
Improve customer service
Differentiate from the competition
Lower costs

Reduce risk
How we can help you make Faster Payments
Bank Wizard and Bank Wizard Absolute confirm the validity of account details. This allows you to route payments correctly and ensure successful implementation of your Faster Payments service.
Experian Payments Gateway is the most scaleable Bacstel-IP and Secure-IP solution available. Designed for any organisation submitting payments to Faster Payments or the Bacs 3 day service - Direct Corporate Access (DCA), it is ideally suited to large organisations and bureaux as well as those with complex payment requirements or a mission critical reliance on payments.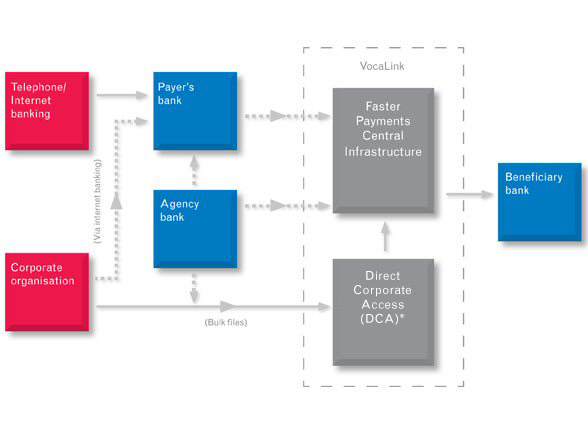 * Service available 24 hours a day, 365 days a year