Call us today on +44 115 8287039
8:30am - 5pm Monday - Friday
Request a call back with our SEPA experts
Please submit your details in the form below:
The Single Euro Payments Area (SEPA) initiative creates a zone in which all euro electronic payments are treated as domestic by removing existing differences between national and pan-European cross-border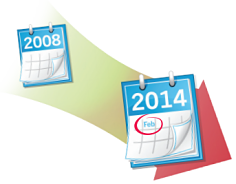 SEPA will enable you to make cashless euro payments to anyone located in the SEPA zone using only a single bank account and one set of payments instructions.
This means from 1st February 2014 all euro payments will require the use of IBAN(International Bank Account Number).
Failure to collect and validate IBAN details will result in failed payments, increased rejections costs and poor customer service. 34 million euro transactions are made every year and around 12.7%* are incorrect; and with the cost per failed transaction at an average of €50, the financial impact for your business on non-conversion could be significant.
---
Why now?
The SEPA end date is February 2014, when all payment formats will require IBAN and BIC in order to be successful. If left until the last minute, the SEPA requirements have the potential to be both disruptive and costly.
There is a competitive advantage to early migration to SEPA as ensuring you have the
correct IBAN formats prior to the end date will ensure your business continuity. Even if you're not experiencing failed payments today, failure to migrate to SEPA by the deadline will ultimately resu lt in failed payments and increased costs which will negatively impact on the profitability of your business. Take steps to begin migration to SEPA today.
---