Sign up to emails
Special offers, tips and best practice guides to help your business succeed
Ensure your suppliers are stable
With more small and medium businesses going bust every year, you need suppliers you can really depend on. That's why good risk assessment and business credit checking make good business sense. Credit checking a company can highlight financial stress before you do business and throughout your relationship, giving you a 'heads up' should a supplier's financial situation worsen.
Where can I credit check companies?
There are several low-cost ways to credit check companies and check out your suppliers. Experian's business credit checking service can help you pre-screen potential suppliers as well as continually monitor your existing suppliers to ensure that they are still in a financially stable position.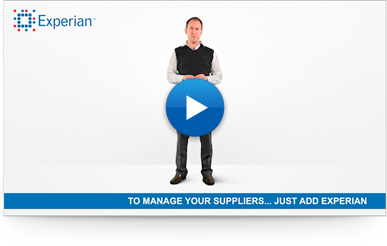 Download free guide

Click here to download our free guide 'How to ensure your suppliers are stable' for more information on business credit checking:
To help your business succeed – just ask Experian
Please fill out the form below to request a callback from an Experian small business advisor.