Right to Work Check
---
What is a right to work check?
Right to work checks are a legal requirement that UK companies must carry out, regardless of size. The law states that a right to work check must be undertaken before employment begins for every new recruit, regardless of ethnicity or the type of role they are working in.
Why do you need to carry out a right to work check?
A Right to work check should be carried out to validate if the person you are going to employ has the right to work in the UK, the checks can often be manual and time consuming which often includes multiple steps. Each step can take time, create extra costs and use vital resources. With no formal steps to follow it can mean each staff member is following a different process so there is no consistency to ensure all the checks carried out are compliant.
The Home Office legislation states that you can be fined up to £20,000 per person for each member of staff who is found to not have the full right to work in the UK.
How our checks work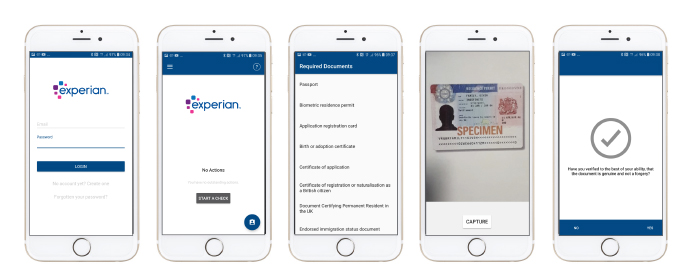 Our new Right to Work app has been designed to make the process as simple as possible and also acts as a central storage portal to ensure you have all of your documentation in one place. The application guides you through each step of the process and will automatically update if legislation changes.
In isolation a document validation check won't meet the home office legislation for right to work. Our solution provides a step by step guide through the legislation helping you achieve a statutory excuse.
Benefits of carrying out right to work checks
Completely paperless system
All documentation held in a central storage portal
Guidance through the necessary documents in line with the statutory excuse requirements of the Home Office
Capture pictures and sign documents on the go
Notifications of rejected checks
Available to access at any time, from any location – great for multi-location sites
Reminders for follow-up checks when documents are going to expire
Applies a controlled generic approach to changing legislation
Reduces risk and cost.