As lenders face up to the challenges caused by the pandemic, Brexit, changing consumer habits and increasing regulation, you may be thinking now's the time to improve your automation capabilities or decision management strategies. So why choose Experian to help? Here are a few reasons that set us apart…
1. We've been at the cutting edge for over 30 years.
For more than three decades, we've combined credit market expertise with advances in technology to always bring our clients the latest best-in-class decisioning capabilities.
2. We're restless innovators.
In today's digital world, customers demand faster, smoother, more personalised services. We're constantly pushing the boundaries of new technology to reduce manual input, provide greater insight and help lenders create better customer experiences.
Our ceaseless investment in data, analytics, models and software allows us to quickly meet changing market needs and anticipate future trends. As a result, our clients are able to make more efficient, accurate and lower-cost credit decisions, improving customer satisfaction, minimising churn and reducing pressure on collections.
3. We help you support customers at every stage – all from a single platform.
Serving more than 900 clients across the world, our latest edition of PowerCurve, is our most intuitive yet. It combines rich, varied data and advanced analytics to drive decisions quickly and at scale, right across the customer lifecycle.
PowerCurve is now available as a configurable software as a service (SaaS) solution. It can be tailored to the needs of any size business, giving start-ups, or established firms, access to a flexible off-the-shelf solution without the expense of building in-house. And because it comes with machine learning, the platform adapts, responds and self-optimises the more you use it.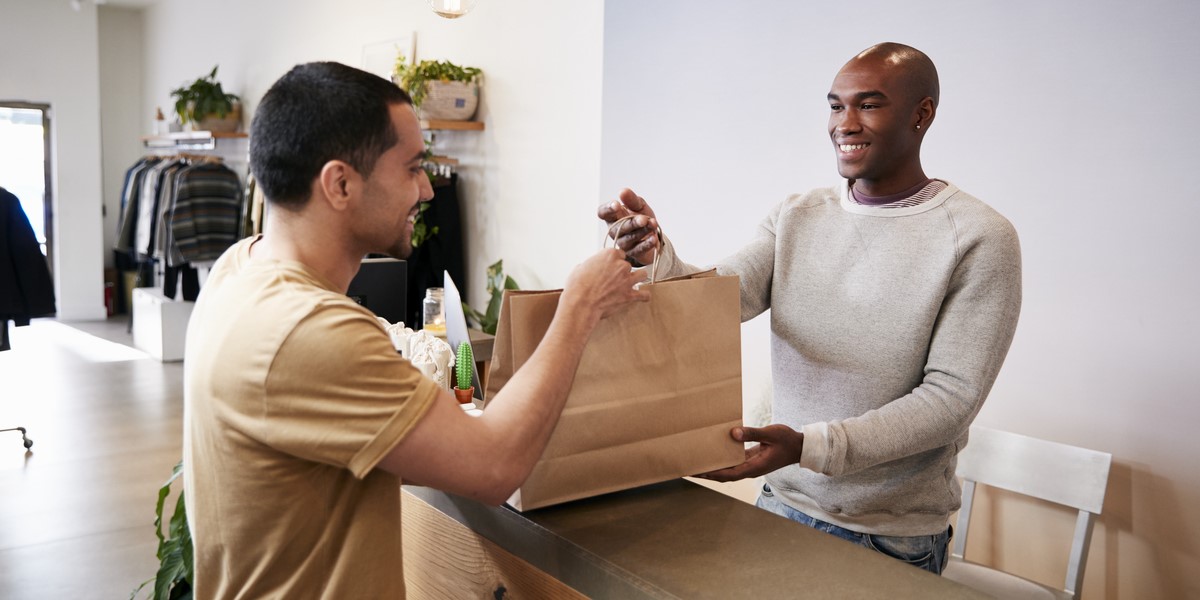 4. We've moved to the cloud to give you fast access and low costs.
PowerCurve 2.0 is hosted in the cloud, which means it's easy to integrate into existing IT and commercial systems within a matter of weeks. Your data is secured in an enterprise-grade system that conforms to the highest standards of security and compliance, while automatic updates ensure you always have the latest, safest version.
5. We make it easy to add or remove powerful business tools – just like an app store.
One of the best things about PowerCurve is that it gives you true flexibility, allowing you to add capabilities as and when you need them. Want greater analytical power to optimise models and strategies? Add Ascend Intelligence Service. Want to combine all your models and data with specific business rules, constraints and goals to make better decisions for each customer? Try Marketswitch.
And there's more. Customer Management Behavioural Profiling does exactly what it says, giving you a holistic, dynamic view of your customers that helps build loyalty and maximise customer lifetime value.
One of our key add-ons is our Analytical Component Extension (ACE), which gives you access to a whole range of plug-ins. These allow PowerCurve to ingest, map and deploy models provided by the latest analytical platforms, without the need for data scientists and developers.
6. We enable you to automate more decisions.
More automation in the decisioning process means less friction in the customer journey, reduced costs and a better customer experience.
One of the key strengths of PowerCurve is that it can connect to more than 200 data services across the globe. This means you can enhance your customers' information with rich credit, fraud and identity data, along with Open Banking and many other sources, enabling you to build incredibly detailed pictures of individual people.
PowerCurve then uses predictive scoring modes, advanced analytics and policy rules to trigger instant, automated decisions at scale, without the need for manual underwriting or oversight.
We see greater automation as a key enabler for our clients – particularly when credit decisions have become more challenging due to Covid and Brexit. Which is why we're constantly evolving PowerCurve and augmenting its decisioning capabilities with more sophisticated analytics and machine learning.

Need to automate risk decisions and improve decision management strategies?
Find out more
7. We keep things simple for your teams.
There's no point having advanced decisioning products if they're too complex for anyone to use. So, our focus is always on always making the user experience across our portfolio as simple, seamless and intuitive as possible. Through constant testing and feedback, our products are carefully designed to be easy to use by your people, with minimum training.
8. We'll support you now and in the future.
We're not a company that sells you products and walks away. We're here for the long-term. Our expert consultants will work with you to understand your goals, help you identify the right tools and really get the most out of them. As the market and customer needs change, our advisers will provide insight and analysis so you can always make the most effective decisions, support your customers and grow your business.
To find out more about how Experian can boost your decision-making, or to arrange a free consultation or demo, contact us at business.enquiries@uk.experian.com. We'll be happy to help.