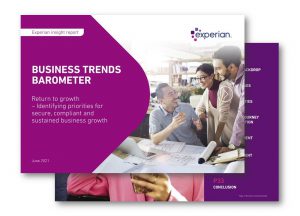 The pandemic has hit firms of all sizes in different ways, with those that had already implemented robust digital strategies less impacted than those that needed to pivot quickly to digital channels. All businesses have had to react at scale and speed, and many remain cautious about the prospects for the UK economy.
A year on from the pandemic outbreak, government measures continue to offer short-term aid and, as lockdown eases and new lending stabilises, businesses are looking for ways to stimulate and sustain growth, and rebuild decision-making and lending confidence.
But it isn't all doom and gloom. In June 2021, the time of writing, all credit products are showing a positive increase in applications and demand for the first month in over a year. We are also seeing positive balances across current accounts, alongside more than 2m UK consumers who present a good, or excellent, credit risk.
The challenge for many lenders is identifying, reaching and attracting these prime customers.
Read our full report for more insight to help you identify priorities for secure, compliant and sustained business growth.
Read our research report 'Business Trends Barometer'
Download