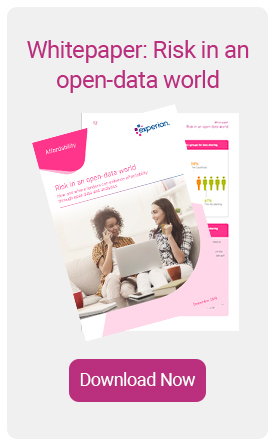 In our last White Paper: Rethinking affordability, we explored the increasing role of affordability in lending.
At Experian, we welcome the FCA's distinction between credit risk and affordability(1). While a customer may have the means to make repayments, doing so may place a strain on their finances and negatively impact on other commitments further down the line. As an industry, there is an opportunity to get a better understanding of that while also remaining competitive, meeting regulation and enabling the best customer outcomes.
Today, both businesses and regulators are striving for a sustainable future. There is also a unique opportunity to make this happen for everyone. Advanced analytics can equip you to become experts on your customers. Re-connecting people to finance, helping millennials be better prepared for retirement for example can ensure the future does not become tarnished by any decisions of the past.
Today we need to consider the impact of each decision.
The challenge for many however, is where to start. In this paper we explore the most effective roadmap, alongside the biggest opportunities.
In this paper we will look at credit risk in today's open data world.

---
What does the whitepaper cover?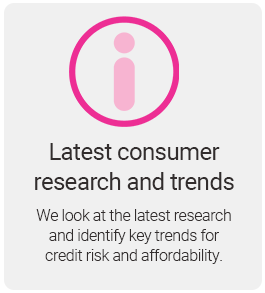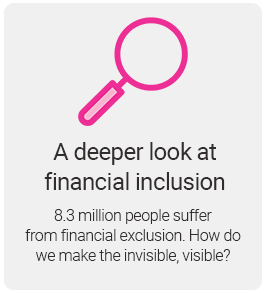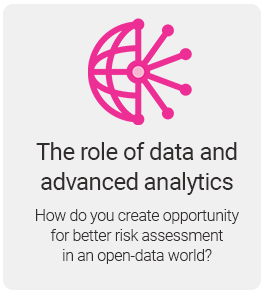 ---
Consumer attitudes and their impact
When making a decision, regulation now requires businesses to look at credit risk (or willingness to pay) as well as affordability (or capacity to pay). Willingness is about track record – what's known about an individual's past behaviour. Previous good performance shows there is a good chance that an individual will honour credit commitments going forward, for example.

Our recent research shows that customers themselves often overestimate how much they can afford to pay. Our calculations revealed that the amount people believe they can afford to repay on a mortgage each month is around 40% less than their actual mortgage payments are likely to be. In addition, we can see how most people have little if any accessible savings, or long-term savings in the form of a pension. While many are concerned about their financial future, they are optimistic in their behaviours.
It is important to understand both actual and future trends, behaviours and attitudes, in the entire lending criteria. By understanding this – something that's now possible through data analytics – you can then produce appropriate models that are reflective of the audience you
want to engage with.
We explore trends and variables from our latest research in this whitepaper.

1. FCA Consultation Paper CP17/27 Assessing Creditworthiness in Consumer Credit