Operators continue to need a deep understanding of their customers, not only across varying financial circumstances but also any changes in the preferred ways to engage. The research reports 1 in 5 UK consumers remain concerned about their finances in January 21, down from 3 in 10 in June 20, and high-income households are starting to ramp back up their spending, with organisations prioritising digital investment to help facilitate:
the automation of customer decisions
increasing the level of insight and value of their existing customers (including affordability and behaviour)
developing and implementing new machine learning models for customer decisions
UK Telco operators have had sophisticated, automated decisioning solutions for several years with a number being in the middle of large business/IT transformation programmes to put the customer at the heart of their business. Legacy IT solutions are being replaced to enable faster adoption of latest capabilities and meet zero breach security targets, and whilst the goal is automation and a frictionless journey it's still important to strike the right balance between a seamless experience and ensuring you have the right level of risk and fraud protection in place.
The importance of data and insight
How you achieve this balance is down to understanding your existing customers and being able to accurately predict how future customers are likely to behave. This comes down to data and the insight it delivers – the second priority above.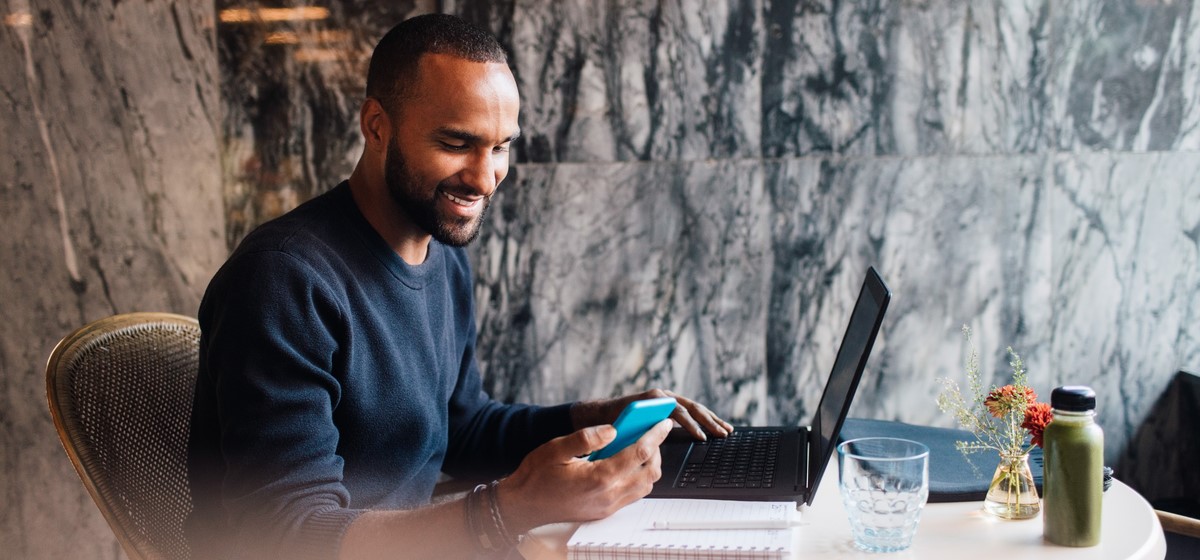 Globally the report highlights organisations are adapting their data and analytics, with retail banking and telecom sectors experiencing the most significant declines in their analytical models, with one-third of businesses planning to rebuild their models from scratch. I'm not seeing such an extreme position within the UK; however, communication services are increasingly being viewed as an essential service, alongside others such as utilities, and with 19%[1] of households having experienced financial difficulties relating to at least one of their communication services there is an ever-increasing focus to meet OFCOM's requirement to ensure customers are treated fairly[2], particularly for those in vulnerable circumstances.
Looking at UK bureau scores throughout the pandemic we typically see improving trends when compared to previous years. Analysis of current account data shows an increasing average credit turnover trend throughout the last 12 months. Are these reflective of the customers' true financial circumstances or is this still being masked by prevalent payment holidays and government assistance? Consumers have had varying experiences of financial impact due to the pandemic which has been influenced by their sector of employment and income level, and consequently this has had different impacts on operators. We have seen the volume of communication applications significantly reduce at the start of the first lockdown and then pick up again towards the middle/end of 2020, with some operators now onboarding more business than in previous years.
There is also an increasing market trend for some consumers to remain longer with their current operator. When looking at arrears debt there doesn't currently appear to be a burning platform for Telcos, with the volume of accounts in debt stabilising at lower levels than previous years; however, there is an observed significant increase in debt balance for those customers in serious arrears for some operators. Will the trend in the UK be to continue to purchase ever increasing costly handsets or to move to a handset finance model, pay off the handset and then continue with a SIM only contract?
Machine learning models for customer decisions
How can you understand this behaviour in more detail and maximise the value of your existing customers? This moves us on to the third priority above. Operators are starting to look at the latest modelling techniques as well as investigating the power of alternative data (e.g. opt-in open banking data) to enable a greater understanding of the customer and improve their experience. Machine learning models have historically been used when considering the potential of fraudulent activity and are now starting to be trialled across the wider customer journey. One UK Financial Services lender saw a GINI uplift of 12%, delivering a 16% increase in acceptance rate for new credit applications whilst maintaining bad debt levels.
Being able to understand and tailor your approach more accurately by different customer segments is key to maximising customer value. This is becoming even more important with the ever-increasing cost of handsets, multi-product basket requests and regulation surrounding handset finance propositions, not to mention the economic overlay of a potential increase in unemployment and delinquency as furlough support and payment holidays come to an end.
How are you adapting and tackling these challenges?
Experian can support you to have a greater understanding of your customers. Capabilities range from additional data to provide greater credit, targeting and economics forecasting insight, analytical resource and scorecard monitoring/model development services to maximise the value of your decisions, through to cloud-based decisioning solutions to support digital transformation programmes whilst minimising IT integration effort.
If you would like to know more about how Experian can help, then please contact us.
---
Sources:
[1] OFCOM's plan of work 2021/22, Publication date 26 March 2021, page 15
[2] OFCOM's plan of work 2021/22, Publication date 26 March 2021