As the world changes, talent acquisition and retention strategies are set to play a big part in companies' recovery, resilience and growth.
Navigating rapid change and growing complexity
In the UK, employers are also facing major changes to the immigration system and post-Brexit EU recruitment. As well as temporary changes to how pre-employment checks can be carried out, introduced by the Home Office during the pandemic. Making sure you're up to date with the new rules and what's coming next has never been more crucial.
Embracing technology is key to navigating these uncertain, confusing and fast-moving times. Automation will help you recruit and onboard the right candidates quickly, accurately and efficiently, and support your existing workforce. All while reducing the pressure on your HR team and creating a positive first impression of your company.
Pre-employment screening is one aspect of the HR onboarding process that can be easily automated and managed, saving you time, money and the stress of coping with numerous rule changes.
What is a Right to Work check?
A Right to Work check involves checking a valid document that shows an individual has permission to work in the UK, in line with current Home Office rules and regulations.
It's your responsibility as an employer to make sure your employees have a right to work in the UK. If you don't complete the required checks, you could face a civil penalty of up to £20,000 per illegal worker and a range of sanctions, including the closure of your business or even a criminal conviction.
If you carry out the checks required, you'll have a statutory excuse against liability. This means you won't receive a civil penalty if it's found you've (unknowingly) employed an illegal worker. You can find up-to-date details in the UK Home Office's guide for employers and on the gov.uk website.
How do you carry out a Right to Work check?
1. Manual Right to Work checks
A manual check involves:
Obtaining original versions of one or more acceptable documents from your candidate
Checking the validity of each document in the holder's presence including expiry dates
Making and retaining a clear copy and recording the date of the check
Ensuring that any data is held securely and appropriately
2. Online Right to Work checks
The Home Office's Employer Checking Service is for candidates with Application Registration Cards, Certificates of Application and Commonwealth citizens who arrived in the UK before 1988. With your candidate's permission, you can submit an online form and in around five days, you'll receive a Positive Verification Notice (PVN) from the Home Office. This will provide you with a statutory excuse against liability for six months.
3. Online share codes
Individuals with Settled Status, Pre-Settled Status or a Biometric Residence Permit or Card (applied for online via the Home Office) can provide you with a share code to check their Right to Work status. This share code is valid for 30 days and you'll also need the individual's date of birth.
You'll need to visually check your candidate's facial likeness against the photograph/s on their online status to make sure it's them, and note any document expiry dates
As with a manual check, you'll also need to download and retain a clear PDF copy of the online check
In other words, you still have to verify the check and candidate to establish a statutory excuse against liability
The gov.uk website has full guidance regarding Right to Work checks for EEA and Swiss nationals during the EU 'grace period'.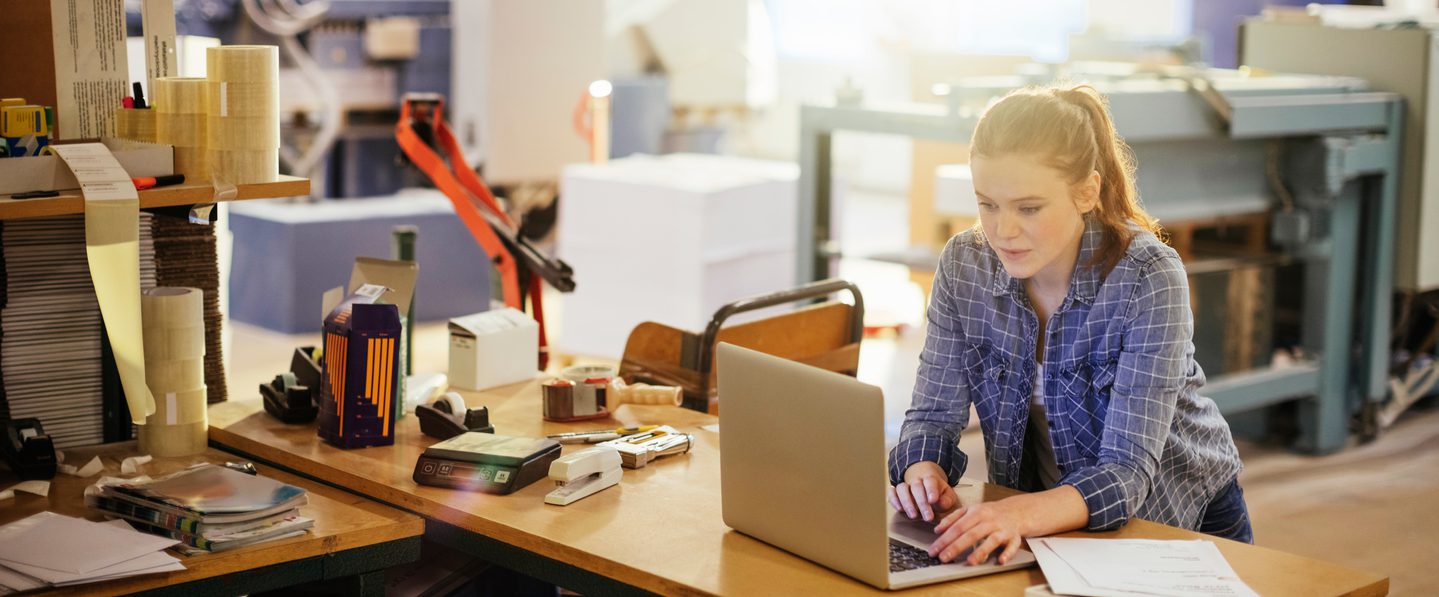 Right to work checks – know the rules
Discrimination
You could be in breach of discrimination law if you don't give your candidate every opportunity to demonstrate their right to work. If they can't or choose not to use the Home Office's online services, you'll need to carry out a manual check instead.
Self-service checks
Self-service checks offer a candidate the option of uploading their photo and/or documents to your Applicant Tracking System themselves. The Immigration, Asylum and Nationality Act legislation specifically mentions that the original documents need to be checked by you, while the candidate is present. If this doesn't happen, the rest of the check becomes invalid.
Outsourced suppliers
There are companies that will allow you to send Right to Work documents to them digitally, to perform a check and confirm if your candidate has a right to work in the UK (on your behalf). However, the legislation is clear that original documents need to checked by the company employing the individual. By outsourcing, you're invalidating your Right to Work checks.
How has Covid-19 affected Right to Work checks?
In March 2020, the Home Office introduced a number of temporary changes to help employers carry out adjusted Right to Work checks in the pandemic. The changes mean that:
Adjusted checks can be carried out over video call
Individuals can send or share scanned documents or a photograph of their documents for checks – via email or a mobile app (instead of sending originals)
If a candidate or employee can't provide any of the accepted documents, employers should use the Home Office's Employer Checking Service instead.
The challenge for employers
Irrespective of Covid-19, you still need to carry out Right to Work checks. It remains an offence to knowingly employ anyone who doesn't have the right to work in the UK.
The challenge for employers is making sure these remote, adjusted checks are carried out robustly, without discriminating against a candidate or employee who's unable to show you their documents because of the pandemic.
Employers are required to ask workers to hold up their documents via video call and check them against the digital copies they've received. You also need to record the date of the check and mark it as "adjusted check undertaken on [insert date] due to Covid-19".
What happens when the temporary Covid-19 changes end?
This is the big one for employers. You'll need to carry out retrospective checks on existing employees who started working for you during the pandemic – within 8 weeks of the temporary changes ending. Note, this only applies to adjusted checks carried out under the new measures i.e. via video call or using scanned/photographed documents.
You'll also have to carry out retrospective checks on existing employees who required a follow-up Right to Work check during the pandemic.
You'll find all the up-to-date guidance on gov.uk.
The pandemic is accelerating digitalisation
As more and more businesses consider a permanent move towards remote working, it will be interesting to see how the rules around checking processes evolve in response. Cybersecurity and data privacy will be key to making sure that any digital solution is truly fit for purpose.
The majority of employers already have digital HR systems in place. What HR professionals are looking for now is specialist tools to solve complex challenges and supercharge automation.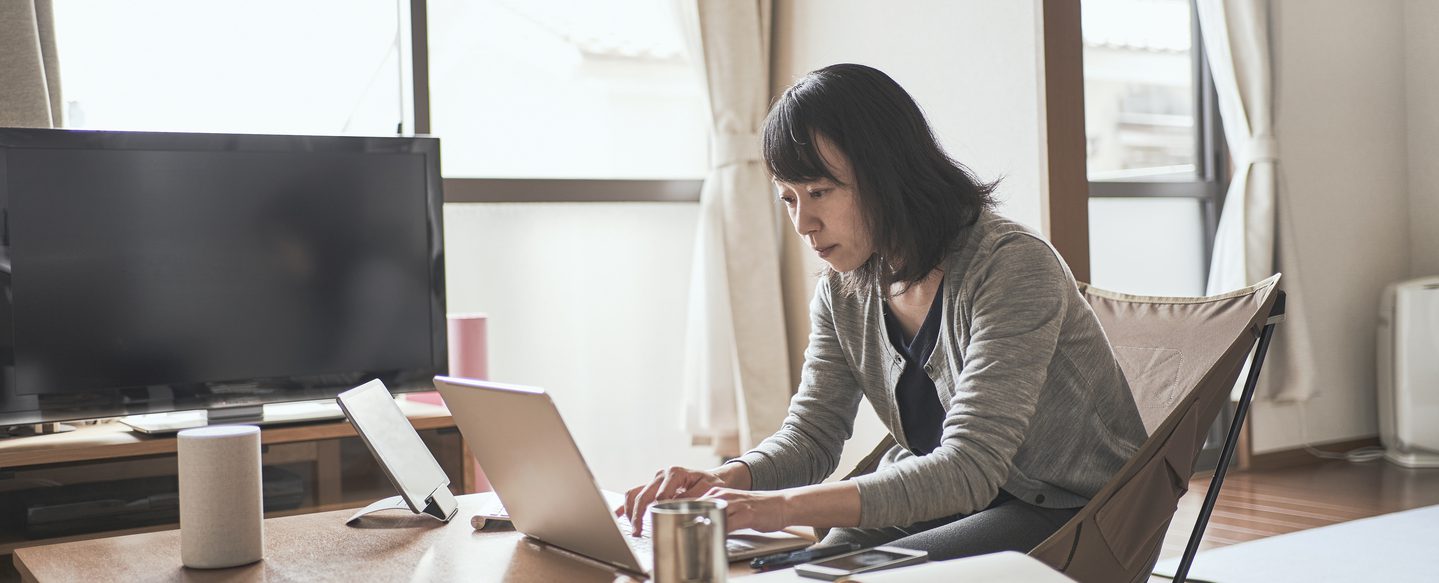 The key challenges and opportunities for businesses
In the current business landscape, businesses are facing four key challenges:
Employers are facing a sea change when it comes to remote working
Having a secure, accessible, cloud-based system for checks is essential.
Resources are stretched
According to our research, only 85% of employers were carrying out Right to Work checks when onboarding new candidates. Time is often a key factor, with 5% of those surveyed saying their checks took over a month to complete.
With checks done during the pandemic needing to be done again, employers could be under pressure to complete additional checks when the temporary Covid-19 measures end.
Recruitment has sky-rocketed in some sectors
At the moment, sectors like transport and logistics are racing to recruit and onboard new staff as quickly as possible. Often, workers and HR teams are in different locations, making digital solutions that can easily be integrated with your HR systems key.
Brexit and immigration changes have made compliance more complex
Employers need a clear, transparent, complete audit trail to achieve compliance, manage risk, and meet data protection legislation (Data Protection Act 2018) including GDPR.
How Experian can help
Our Right to Work app is an application-based solution designed to help you carry out fully compliant UK Right to Work checks. We've done the hard work for you, so you can get the legislation right, no matter how complex it is, or what changes in the future.
The app updates automatically as legislation changes, which is key to navigating all the changes taking place in 2021. That means your Right to Work checks will automatically follow the rules in place at the time and you'll be fully compliant and protected against liability.
The app is completely cloud-based and your HR team will have access to all your Right to Work checks via the Right to Work portal. So, you'll have everything you need for tracking, inspections and audits at the touch of a button.
"The Experian App has been a great addition, it was successfully launched and fulfilled all of our original expectations. It has given our managers a quicker and more efficient way to conduct right to work checks. The app has streamlined our onboarding processes and we can easily download the reports from the online Experian portal in one go rather than multiple attachments. Thank you for the hard work and great outcome."
Severn Trent
Right to Work Checks - Save time, reduce cost and improve efficiency
Find out more
Why use our Right to Work App?
Easy to use
Our Right to Work app is easy to use on all digital devices – ideal for remote working. Simply download and login using the details we send you. Handy prompts guide you through each check to make sure it's completed correctly, including the documents needed.
Approval in seconds
Document validation technology checks and confirms the validity of the candidate's ID. The app also uses facial recognition technology to validate their identity, by comparing a photo you take, with their validated ID documents. The app gives you an accuracy score and takes away the risk of validating ID manually.
Our Right to Work app can validate a candidate's documents and confirm their right to work in the UK in seconds.
Tackle illegal working practices
Ghosting refers to when the person who turns up for work, isn't the same person who came for interview. In other words, a person with a valid right to work in the UK, allows their identity to be shared by others (who may not have the right to work). It often happens with multi-site or casual shift work.
With our Right to Work app, you can double check workers are who they say they are. In the same way, our facial recognition technology can also help to combat imposters who share genuine documents belonging to someone else who looks like them.
Efficient processes to save time and costs
The app uses optical character recognition technology to automatically import data from your candidate's document/s into the app, so you won't need to key information in manually.
No photocopying or paperwork
You can securely submit, store and track all your checks digitally in the cloud-based Right to Work portal. Via the portal, you can set up different HR user roles and enable automatic approval for the majority of checks. You can see and manage all your checks in one place, for instant sharing and reporting.
Faster onboarding for a smoother candidate journey
Integrate our API into your HR systems, to speed up the candidate onboarding journey. All data captured during your Right to Work checks can be securely transferred to your Applicant Tracking System for future use.
Automatic alerts
The app will send you a re-check alert three months before it's needed, for employees who don't have a permanent right to work in the UK.
Retrospective checks
You can carry out checks retrospectively, making the app a useful tool for redoing checks once the temporary Covid-19 measures have been lifted. You can also upload legacy checks to create a single audit trail for your business.
The benefits at a glance
Save time: Reduce manual processing and give your HR team time to focus on the service they provide, not admin.
Reduce risk: Our checks help you to meet the current Home Office guidelines required for a statutory excuse against liability. The app also helps you demonstrate compliancy – enhancing your brand and reducing reputational risk, while deterring fraudulent activity.
Improve efficiency: Our API links directly to your Applicant Tracking System, so you'll have all the data you need for future checks and HR processes.
Prevent fraud: Document validation and facial recognition technology helps you to reduce the risk of identity fraud and imposter deception.
Data protection: The app will notify you when it's time to delete the checks you have archived on employees, in line with data protection regulations.
Simplify complexity: The app will tell you exactly what documentation you need for each individual.
Be secure and compliant: All sensitive personal information gathered during a check (always with your candidate's consent) is securely stored in line with GDPR.
Be consistent across teams: The step by step guide in the app makes sure all users are following the same quick process, with minimal training required.
A simple way forward
With so many changes to contend with, from the new immigration rules and Brexit, to the challenges of remote working and the pandemic, employers need a simple way to carry out Right to Work checks.
Our Right to Work app simplifies a complex process and helps you recruit and onboard new talent quickly, seamlessly and accurately. Giving you clarity and confidence in uncertain times.