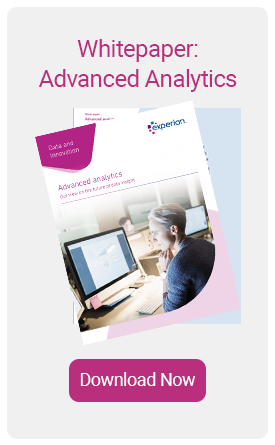 Making sense of big data
It's well understood that more data brings more opportunity. But to realise that potential, you need to be able to extract the relevant insight. Before data can be used, it needs to be interpreted and understood. That's where advanced analytics comes in. Technology has advanced just as quickly as our data universe has expanded, and today's analytics can make better sense of data – at scale, and at speed – more accurately than any human.
We don't want to talk about the technicalities here – that only adds to the growing sense of confusion around advanced analytics. We believe it's far better to focus on the opportunities it presents and the problems it can solve, as well as how we can help.
This is what we will cover in this paper; where the opportunities lie, and how businesses can access these.

---
What does the whitepaper cover?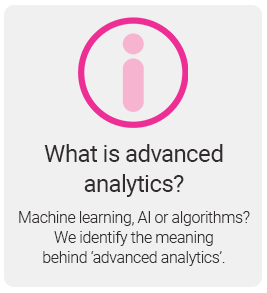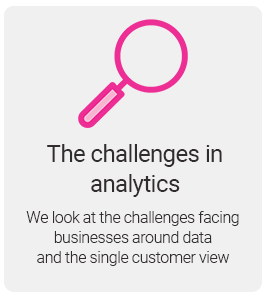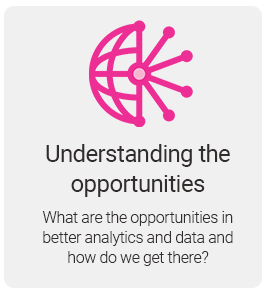 ---
The opportunity for analytics
Experian isn't a tech company – we're a data company, and always have been. But we've always used analytics to understand that data, make better decisions and drive better customer outcomes to make the data valuable for all. To turn the data into valuable insight that can be acted on through decision management. The difference today is the techniques are more sophisticated and computing power is also available.
Today's big-data economy, demands speed and accuracy of processing. Equally, today's customers demand personalised, value-added services and interactions. Analytics can help businesses on both counts.

---
About the Authors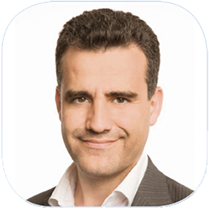 Javier Campos – General Manager, UK&I Data Labs, Experian
Javier is responsible for overseeing innovation with emphasis on the development of new products and services across these regions. His aim is to pioneer the application of artificial intelligence in mobile, voice, fraud, credit, marketing,
social media, digital advertising and healthcare.
He is a frequent speaker at industry conferences, with over 26 years' experience globally within the finance, artificial intelligence, market research, media and technology fields including serving as Global Chief Technology Officer at
Kantar-WPP, Havas Media and CIO at GroupM-WPP.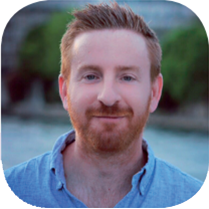 Micah Willbrand – Product Director, Identity, Fraud and Payments, Experian
Micah joined Experian in May 2018 from Nice Actemize where he has been General Manager for their global anti-corruption business lines and prior to this was Global Director of Risk at Accuity and Lexis Nexis. Micah enjoys working with organisations to identify effective practice to mitigate identity theft, fraud and other financial crime
risks. He has also worked within the Experian UK&I team from 2008-2010 to help establish the fraud and identity business as the Head of Identity Verification.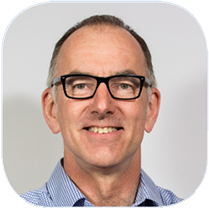 Paul Russell – Head of Analytics, Experian UK&I
Paul is responsible for proposition development and pre-sales activity across credit risk, marketing and fraud. He has more than 25 years of experience of data-driven decision analytics and during that time has designed and delivered complex, integrated decision management solutions across the customer life cycle. Paul has developed specialist expertise in data science, predictive modelling; strategy definition and monitoring; regulatory analytics and stress testing under Basel II/III and IFRS 9 and international consultancy.
Most recently Paul has developed an interest in machine learning and new sources of data and the issues of utility and privacy arising from these development as they affect consumers and businesses.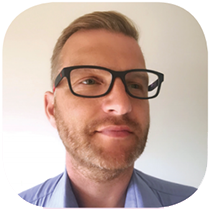 Scott Hardiman – Director of Analytics, Experian UK&I
Having worked for Experian for four years, Scott leads UK&I analytics for Experian. His remit includes leading the business strategy for analytics but also directing analytical proposition development. Most recently Scott has led the
work for our Ascend proposition which creates an environment for our clients to maximise the use of highly sophisticated analytics, and Experian data assets within a safe and secure environment. Prior to joining Experian, Scott was a Commercial Director at Accenture. Scott was accountable for finance, contract and PMO teams on large technology outsourcing deals. His past career has largely consisted of commercial roles, focussing on reducing risk and maximising margins.