In the modern economy where customer interactions increasingly take place online, the quality of the customer experience is more important than ever to create strong relationships and build loyalty. Digital interactions are more fleeting and easily abandoned than traditional face-to-face or even telephone conversations. That means the experiences delivered during those brief digital interactions need to be as rewarding, effortless and engaging as possible.
What underpins the customer experience?
Conventional wisdom might suggest that the key to creating a positive customer experience is the quality of your marketing and digital platform design. The front-end where interactions take place needs to be attractive and customer friendly, and businesses spend a great deal of time honing the user experience (UX) to better engage and attract customers.
However, a bright, intuitive and user-friendly platform is just the icing on the cake. The key to delivering a successful and productive customer experience online is the data and decision-making that underpin everything.
Digital reality falls short of expectations
Unfortunately, as we discovered in recent research1, digital experiences often fall short of customer expectations. Customers typically have to re-key information multiple times to complete applications. Onboarding processes are frequently interrupted by identity and fraud checks, or requests for physical documents. And customers often need to provide information all over again if they choose to switch to a phone application. All of this means businesses are losing around 85% of potential customers on their digital channels. Put another way, of all the people initially interested in an online product or service, only 15% actually complete the process to become a customer.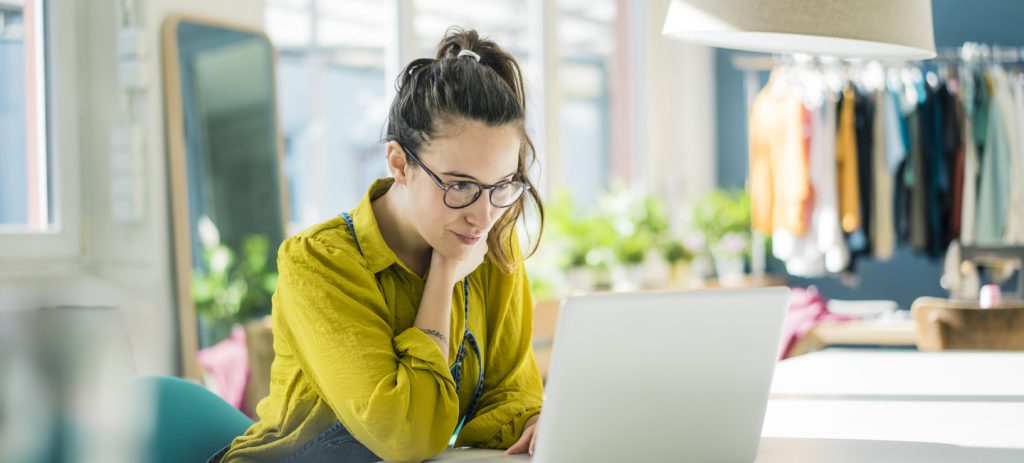 Data makes the difference
The solution lies in the quality of your data and how you access and manage it. Data is needed for every stage of digital service delivery, from identifying and authenticating customers to carrying out onboarding checks and informing lending decisions.
The first step is to improve your data cleansing, management and governance, and to establish clear policies for data capture, usage, storage and maintenance. Next, you need to assess the quality of your data and its sources.
Data integration enhances decision-making
An important way to eliminate friction from the customer journey is to integrate and aggregate data from a wide range of traditional and non-traditional sources. By embedding this information into your workflows, you can speed up lending decisions and reduce the need for customers to provide the same information multiple times.
By using advanced analytics to integrate data from different sources, you can conduct fast, accurate and automated checks in seconds, enabling customers to complete their applications and access your services much more quickly. This also reduces the need for manual intervention from your business, and ensures that all customer data is accurate and validated at every stage of the journey.
To create faster, slicker and more automated customer experiences, consider the stages in the customer journey when you need to use data to inform decisions. For example, conducting eligibility and affordability checks early in the process, instead of at the end, can dramatically improve a customer's experience – preventing them from wasting time on applications for which they are ultimately ineligible.
Take a look at how Experian can enhance your digitally-led customer journey.
Find out more
Embrace advances in technology
Automating your decision-making gives customers more self-service options too, which improves the online experience. Self-service has proved particularly effective for collections processes, allowing customers to set up payment plans themselves without having to talk to representatives from their bank or credit card company. But conversely, we also see the opportunities in originations. With virtual assistants, and chat bots, being used to automate discussions and offer a 24/7 engagement channel for customers to engage.
Advances in technology continue to offer new opportunities to improve the customer experience. For example, by using open technologies to host your decision-making platform, you can quickly implement new capabilities, from biometric security solutions to voice recognition tools – making digital services even more interactive and hassle-free, as well as improving security and reducing costs for your business.
Good data unlocks opportunities
It's clear that good-quality data underpins every aspect of the customer experience. Not only can it dramatically improve customer onboarding experiences and reduce drop-out rates, but it also opens the door to new opportunities. For example, identifying customers who could pay off their debts faster, recommending valuable products and services to different customer segments, and detecting customers who are running into difficulties so you can intervene before problems arise.
Expert support for better customer experiences
Experian helps financial services companies worldwide to accelerate their digital transformations and create memorable customer experiences. As well as bringing together the latest data from multiple trusted sources, we offer intelligent technologies, automated processes and strategic decision-making expertise to streamline, enhance and simplify digital customer interactions. We help businesses attract, onboard and manage the right customers – enabling them to build the long-term loyalty that fuels growth.
1 Industry Insight Report by Forrester