This year, consumer expectations have increased to new highs, and secure, convenient experiences are now required as standard
To deliver this, businesses are investing in a diverse range of latest-generation security and identity technologies. These include AI and process automation; security technologies such as physical and behavioural biometrics; and a range of other solutions that span ransomware protection, open banking, e-commerce, and authentication.
This report explores the concerns, preferences and needs of today's digital consumers and their online experiences. We look at the shifting responsibility for online security, with around three-quarters of consumers now expecting brands to protect them against fraud, and companies expecting consumers to also be more proactive in this regard. There is evidence of a new digital contract, by which consumers are increasingly willing to share their personal data with brands in return for additional value. With security top of mind across all consumer demographics in the UK, we're also seeing that identity and authentication technologies such as physical and behavioural biometrics engender high levels of trust in customers.
Finally, but equally importantly, the report shows that AI and Machine Learning are now key technologies for online customer identification, authentication, and fraud prevention. For this reason, the technology is now an investment priority for 100% of UK businesses.
Read our "UK&I Identity and Fraud report" for the latest from our global research and UK&I insights.
The 2022 Experian Identity and Fraud Report is based on two major global research surveys
Topics ranged from fraud management to identification and authentication of customers, to business strategy and investments in new security and technologies. Organisations surveyed include retail banks, fintech organisations, digital retailers, electronics providers, payment providers, and other verticals.
Download the whitepaper now
The first survey asked more than 6,000 consumers across 20 countries
This included over 600 respondents in the UK and Ireland – about their online interactions and their expectations with regards to customer experience and security.
The second survey was completed by 1,900 organisations globally
This included nearly 200 UK and Ireland businesses.
In this report we cover: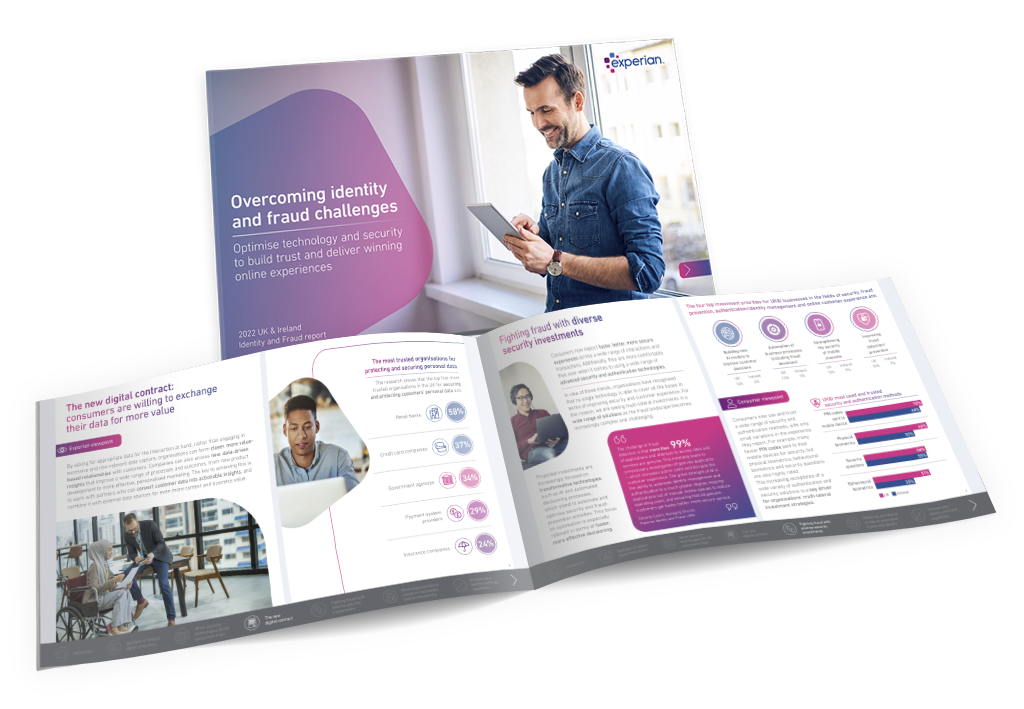 Spotlight on UK consumers

The evolution of today's digital consumers

Security technologies

Which security technologies do UK consumers trust the most?

The new digital contract

Consumers are willing to exchange their data for more value

Fighting fraud

Diverse investments in areas that are vital to security
A sneak peek into…
UK&I Identity and Fraud report: Overcoming identity and fraud challenges
Spotlight on today's digital consumers
Just a few short years ago, UK consumers interacting with businesses online tended to be from younger demographics. Now, accelerated by the pandemic, people of all ages and all technical skill-levels, including non-digital natives, are accessing goods and services online.
While increased access to customers via digital channels creates major opportunities for brands, the diversity of customers and their varying levels of comfort with technologies also creates new security challenges.
This years' report shows that older demographics are most concerned about online security, while the same consumers may also be slower to accept advanced security technologies such as physical or behavioural biometrics, which are key technologies for improving online security.
So, what do we know about the evolution of digital customers in the UK in 2022?

Did you enjoy the read?
Download the full UK&I Identity and Fraud Report 2022
It is vital organisations continue to evolve their fraud prevention strategy to meet the latest challenges while maintaining a frictionless consumer journey.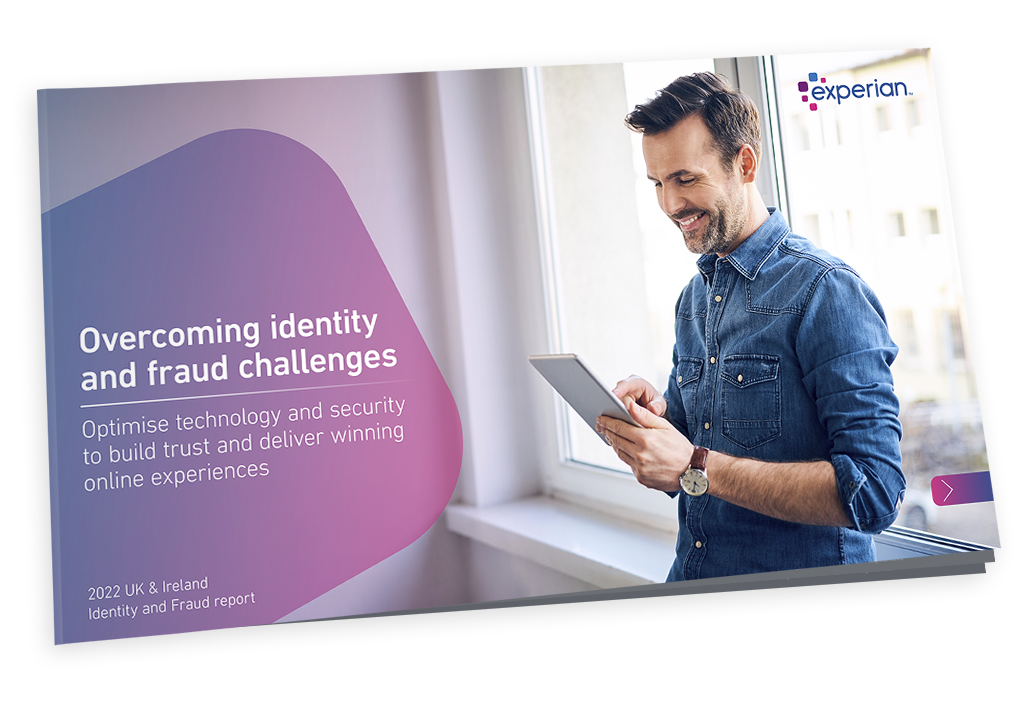 Download the 2022 UK&I Identity and Fraud Report