How are businesses and consumers adapting to a changing fraud landscape?
Our latest research reveals how challenges in identity and fraud are evolving and how businesses are keeping pace.
As we continue to navigate a challenging economic environment, trends in fraud are evolving and business must adapt to detect and prevent the latest scams. The 2023 Experian Annual Identity and Fraud report delves into the views of over 2000 consumers, and 200 UK businesses to determine how fraud is changing and how business priorities are shifting in response.
New regulation is around the corner, bringing Authorised Push Payment fraud high on the agenda. How will organisations adapt to the requirements needed to fulfil regulatory need, and meet consumer expectations? What helps make a customer feel secure and build trust in their online journeys? As technology continues to evolve, will PIN codes and passwords continue to suffice for today's savvy consumer?
Our Annual Identity and Fraud Report 2023 dives into real views from real consumers, and helps decipher where organisations need to invest in the years to come.
In this report we cover: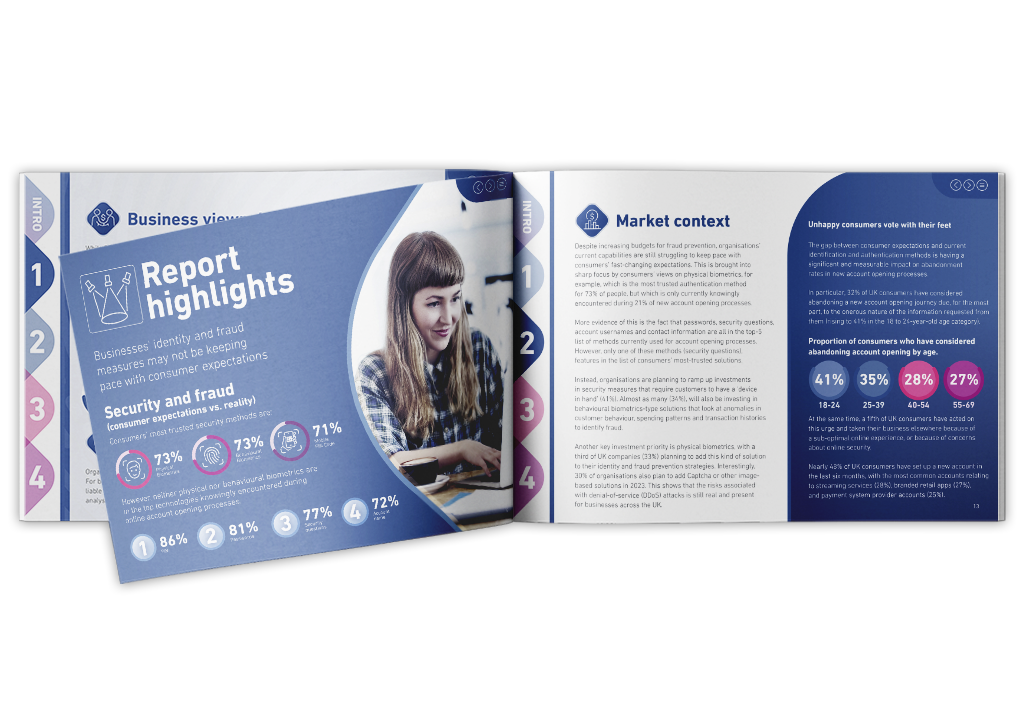 Increasing fraud risks in 2023

How the evolving fraud landscape and new regulations are impacting UK organisations and consumers

Consumer demands

How consumers are demanding even more action from organisations on identity and fraud

The importance of Machine Learning (ML)

Why Machine Learning is no longer a 'nice to have' for fraud prevention
A sneak peek into:
UK Identity and Fraud Report: Shining a spotlight on the latest fraud trends
Businesses' identity and fraud measures may not be keeping pace with consumer expectations
Security and fraud (consumer expectations vs. reality)
Consumers' most trusted security methods are:

However, neither physical nor behavioural biometrics are in the top technologies knowingly encountered during online account opening processes.

Market context
Despite increasing budgets for fraud prevention, organisations' current capabilities are still struggling to keep pace with consumers' fast-changing expectations. This is brought into sharp focus by consumers' views on physical biometrics, for example, which is the most trusted authentication method for 73% of people, but which is only currently knowingly encountered during 21% of new account opening processes.
Did you enjoy the read?
Download the full UK Identity and Fraud Report 2023
Understand how business priorities are changing and how to keep up with customer expectation in preventing fraud.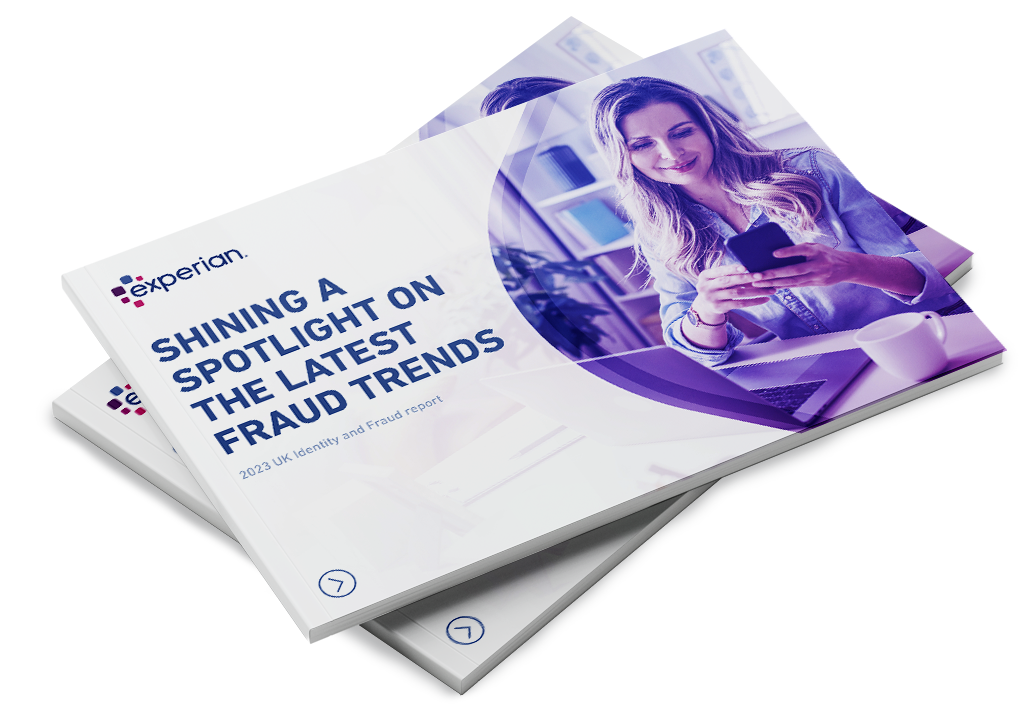 Download the 2023 UK&I Identity and Fraud Report