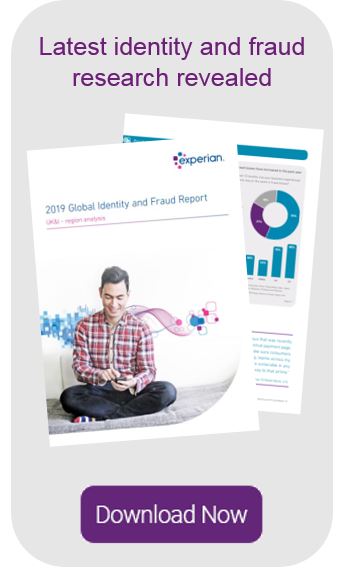 Trust is a precious commodity that can be difficult to build between consumers and businesses in an online world.
So, what does it take to build trust online?
When interacting with a business online, customers expect to be recognised and met with a personalised experience. Unlike face-to-face encounters, digital interactions lack the human touch and subtle visual cues that typically allow for trust to be built. Without a doubt, your fraud prevention efforts are aimed at stopping fraud and reducing losses. But, an effective program also makes it easier for people to do business with you. So, how do you achieve both?
The Global identity and Fraud Report provides us with some interesting findings on the fraud and identity landscape in the UK and Ireland, including identifying key factors that affect consumer trust and confidence in an increasingly digital world, and how businesses are responding. Including 40 senior executive interviews, we surveyed more than 10,000 consumers, aged 18-69, across 21 countries, and more than 1,000 banks and retailers.
Start finding the balance between countless security controls and making sure people are aware that there's methods in place to protect them by reading our executive summary or download the full report.
Executive Summary

Download the full report
You can download the full report here.
Webinar: Are you building trust online?
In this webinar Director of Identity and Fraud, Micah Willbrand, Product Manager, Eliza Wyman and Head of Data Breach, Jim Steven explore the key findings we've discovered from the research conducted in the Global Identity and Fraud report.
Watch the recording to better understand current trends in consumer trust, business' struggles against fraud and Data Breach, and ways you can be better prepared. View the recording here.