Historical threats against current accounts still continue, but we saw a move from credit card fraud to loans. A result of less accessible funds on credit cards from persistent debt rising.
Take a look at this year's trends report, you may be surprised by what you read.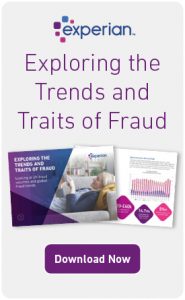 The trends and analysis paper includes:
First vs third-party fraud
Distribution of fraud by product
Fraud by gender and age
Fraud by Mosaic demographic
Fraud by geography
How fraud is being done
Exploring consumer trust and frauds impact on this
To access the insights from 2019, download our latest analysis paper now.