Email marketing drives powerful results and a Return On Investment (ROI) that can't be matched by any other form of online marketing. It's safe to say, that purchasing high quality email data is going to be a sound investment.
So how do you make sure that your email data is high quality?
In this guide, we cover ten key questions that you should be asking your email data provider to ensure that your investment gets the best results possible.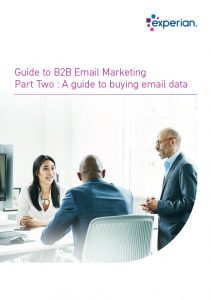 By downloading this you agree to our
Privacy Policy