Whether you're a sole trader, or run a partnership or limited company, you're responsible for sales, marketing, finance, staffing and even legal compliance. Although you can outsource some of this work and these business processes to professionals, such as an accountant, much of it is likely to be done in-house by you or your team.
Business management software can help reduce workloads for both you and your team. Many applications on the market today have been developed specifically for small and medium-sized enterprises (SMEs) – and are cost-effective, easy-to-use and allow even the smallest firms to project a professional image to the world.
As well as saving time, many systems have analytics built-in meaning you'll be able to measure performance, make better decisions and support compliance with legislation like the General Data Protection Regulation (GDPR) and Making Tax Digital.
Investing in business management software alone is no guarantee of success, nor is it a substitute for human expertise. You still need to source the right system(s) for your budget and for the type of company you run – but where should you start?
This guide provides an overview of the software available to SMEs and how to assess their suitability. We'll also look at how you can use different applications to safeguard and grow your business sustainably by mitigating risk and winning new customers.
What is business management software?
Business management software supports a wide range of business functions including finance, procurement, HR, recruitment, project management, marketing, sales and many more. Used well, it enables you to save time, reduce costs and increase revenue and profits. You can, for instance, automate invoicing so you don't spend all day emailing and chasing clients for payment, or nurture leads more effectively to win new business.
As well as making life easier, business management software also provides valuable data on what's working well and what's not, so you can make informed decisions.
Given the diversity of SMEs in the UK, the level of technology adoption can vary enormously. While innovative tech start-ups are founded on it, others are only just starting out on their journey. They may recognise the potential of business management tools, or plan to invest in them in the future, but have reservations about the cost and whether they have the technical skills to install and operate them.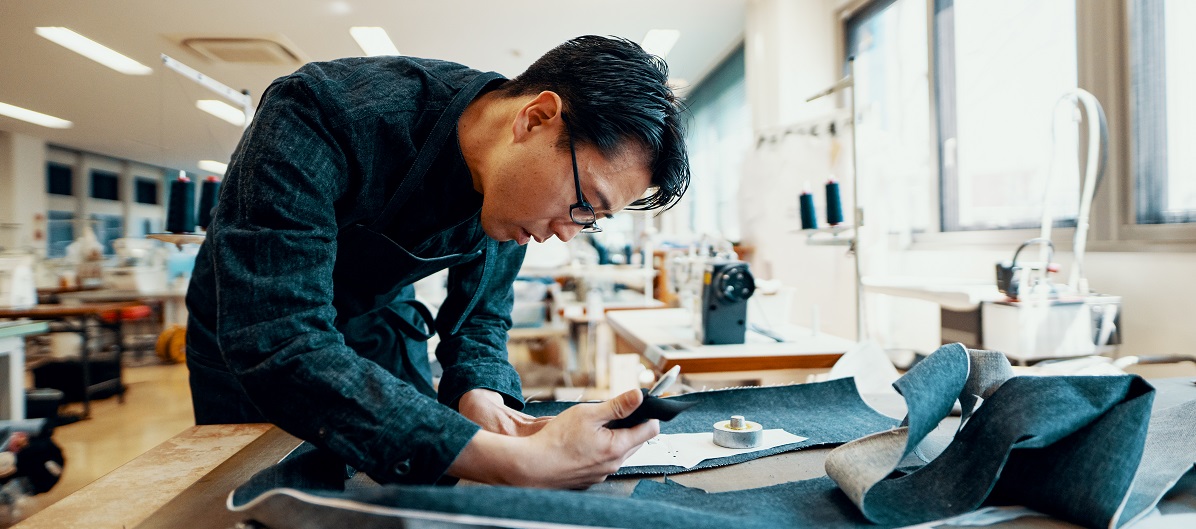 Business management software for small businesses
Implementing business software should be a seamless process and some of the best-known firms in the industry – including Sage (accountancy and payroll), Salesforce (Customer Relationship Management or CRM), Mailchimp (marketing) – offer affordable products for SMEs.
The type of software you invest in will depend on the nature of the business and its goals. A sales-led firm, like a recruitment consultancy, might rely on a CRM system such as PipeDrive to nurture leads but a restaurant or shop would benefit from an email marketing tool to communicate with new and existing customers.
Others, such as creative agencies, use software to collaborate with clients and across different teams. Asana is a popular project management platform whilst G Suite from Google Cloud is a good all-rounder and includes email, calendar, video conferencing, documents and file storage.
Another area for consideration is Business Process Management software (sometimes referred to as BPM software or BPM tools). BPM can help a business to refine their processes so that everything runs as streamlined and efficiently as possible. There are free trial options available from some BPM providers, so definitely worth researching.
Technical jargon: What you need to know
When you start researching the market, you'll probably notice the same words come up time and again. Providers may talk about 'the cloud', 'scalability' and 'compliance' – but what do they mean and how do they support your business? Below are just a handful of terms worth becoming familiar with:
Cloud software: Users access software via the web, rather than an on-site server. Advantages include data back-up, more storage, lower costs and regular security updates.
Privacy / security policy: Every provider should display a clear policy, detailing how yours and your customers' data will be stored, for example here is our privacy policy.
Compliant: Providers often tell you their software supports HMRC or GDPR compliance, for example, prompts for upcoming deadlines. While some products are compatible with government rules, you're ultimately responsible and cannot blame the software for failure to comply.
Scalability: As well as being tailored to your current needs, many platforms can be scaled up as the business grows. You could start off with a free version or low-cost basic package and move to a pro version with more features later on, making the software more affordable from the start.

Managing your finances
Every business must maintain cash flow, increase revenue and submit its tax return to HMRC on time if it's to survive and grow. Navigating business finances and accounting can be a minefield without an accountant – which is why many SME owners and sole traders invest in financial management software.
There are a number of free packages on the market, including ZipBooks, which allows you to send unlimited invoices and manage unlimited suppliers and customers if you just have one bank account. There are many others to consider, two examples being Kashflow and Quickbooks.
This is significantly cheaper than hiring an accountant – who, according to industry reports, could charge anything between £35 and £150 per hour in London.
But even though software can help businesses keep a tight rein on their finances, and help ensure compliance with HMRC rules, it cannot advise on tax efficiencies and other matters in the same way an experienced accountant would. It's therefore worth weighing up what you and your team can manage in-house using software, and what to outsource to an expert.
Business management software is designed to be intuitive and save time – especially compared to manual invoicing and record-keeping. Many applications allow you to schedule invoices and set payment terms, as well as send reminders and add interest to late payments. By prompting customers to pay on time, and ensuring no invoices drop off the radar, you're able to balance your books easily.
Another valuable service for SMEs is Experian Business Assist, which includes a range of credit control and credit score tools.
Combining our credit information with your sales ledger data, you'll quickly identify outstanding payments and see who your top debtors are, so you can set credit limits or speed up the collections process. This helps you maintain positive cash flow and avoid falling into bad debt. Firms also use our software to check the business credit score of current and prospective customers, so they know how likely they are to pay on time. Many monitor their own score too, and take steps to improve it, in order to access better rates on business finance.
Mitigating risk and making the most of opportunities
We have seen how business management software can help you avoid issues that threaten your business, such as late customer payments and missed HMRC deadlines.
It provides reassurances that customer details and commercially-sensitive information is unlikely to be compromised, since reputable software providers are continually investing in security. At the same time, you're ultimately responsible for this data, which means you should make sure passwords, WiFi access and all other aspects of data security are private and secure.
As well as mitigating risk, software provides data that enables you to make better business decisions. Email marketing tools, for instance, will tell you how many people have opened a mailer or clicked through to your website with easy-to-digest graphs and analytics. You can segment your audience according to interests and demographics and create content and offers that is likely to resonate with them. From a compliance perspective, you'll be able to manage unsubscribe and marketing preferences to avoid breaching data protection laws.
Experian Business Assist enables you to access business prospect data, as well as being accurate and up-to-date, all information is processed in accordance with GDPR.
Where next? 
Business management software has come a long way in recent years and a competitive marketplace means you'll find plenty of low-cost or free versions, where you can upgrade your package or add more features as the company grows.
Rather than going through a lengthy installation process, you can simply log on using a web browser or app. Always take advantage of free trials and online resources, and don't be afraid to ask for a demo or ask for advice from colleagues in the industry or via forums. It's a good idea to check whether you can freeze or downgrade your account if required as well.
Whatever your budget and level of technical expertise, a good application helps you stay organised, manage risk, streamline your business processes and grow your customer base – so you have the time to develop your product or service and move your business to the next level.