After settling on the 'great idea', you'll find yourself becoming an expert in marketing, winning new business and being an employer, not to mention facilities management and procurement. Another important aspect of running a profitable business is understanding how to manage your finances, with business credit checking forming an integral part of that.
Learning about your company credit score might not be the first thing that springs to mind when there are bills, staff and suppliers to pay. But understanding what it is, why it's important and how you can use it to your advantage is a small step that can make a big difference to your entrepreneurial journey.
Even now, as the business world continues to adapt and navigate through the COVID-19 crisis, business credit checking shouldn't slip to the bottom of your 'to do' list. In fact, having a solid understanding of it is more important in a fast-moving world, enabling you to secure finance, and work with customers that won't lead you into bad debt.
So, whether you've just launched your business or have been operating for a while, our guide tells you everything you need to know about business credit reports, how to check a company credit rating and more.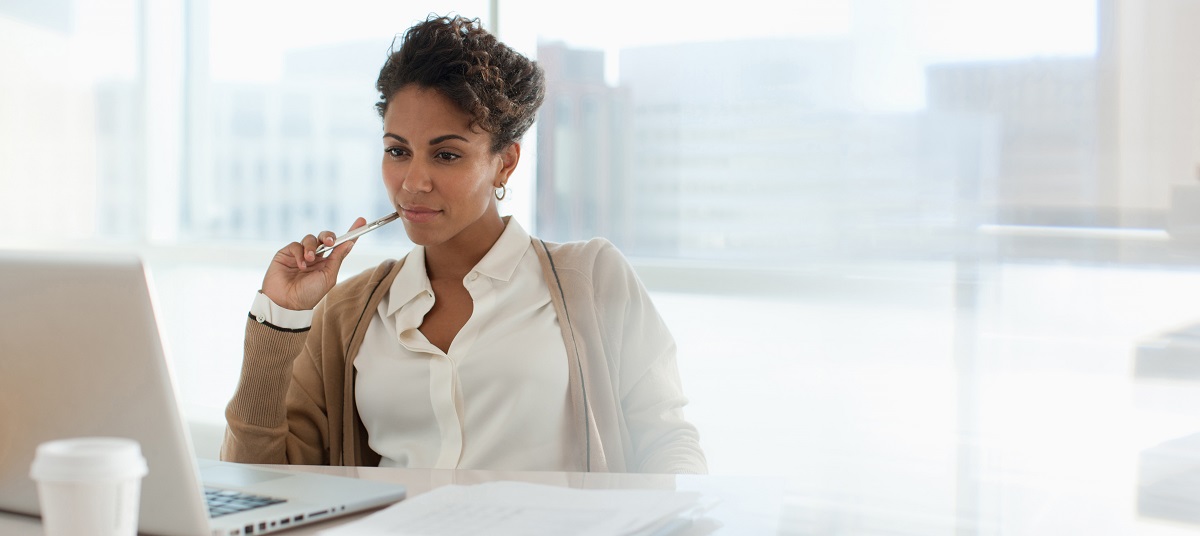 What is a business credit score and why is it important?
If you've ever registered for a credit card, purchased a car on finance or applied for a mortgage, you'll be aware of your own personal credit rating. All adults have a credit score – a rating that lenders use to see how likely you are to default on a loan or credit card, generated via credit reports with Credit Reference Agencies (CRAs) like Experian.
Staying within your overdraft limit, avoiding bad debt and paying bills on time all help build a good personal credit rating, enabling you to access preferential rates on finance products.
A business credit score works on a very similar basis, yet many entrepreneurs have never even considered checking their rating or, in some cases, know little about them.
If you're a sole trader, lenders will use your personal credit score to determine your creditworthiness but if you set up a limited company, you can build your business credit rating independently.
Just as boosting your own credit rating can help you secure a good deal on a mortgage for your dream home, looking after your business credit score can help you achieve your business goals. Indeed, access to finance could mean the difference between taking your company to the next level or staying stuck in a professional rut.
Having a good business credit score can also save you money in the long term, giving you access to loans with lower interest rates. The opposite is true if your score is low, since you may only be offered higher rates that could impact your finances and ability to grow.
A company credit rating can be used in two ways. As well as being a tool to help you secure the best investment opportunities for your small business, it's also essential for managing cash flow. Before entering into long term contracts with new suppliers or clients, running a business credit check to get an insight into their credit rating could show you any hidden red flags and ensure your working relationships don't result in years of chasing up bad debt. It's likely they'll run one on you too so it pays to keep yours high.
There are some industries such as construction that rely on complex supply chains where business credit is fundamental to their operations. However, growing your business credit rating is essential for every small business, particularly in the early stages when they lack the financial buffers for late or missed payments.
Things that can affect your company credit rating and how to improve it
When assessing your own or a supplier's business credit rating, a score is given ranging from 0 to 100. 0 represents a high risk, while a score of 100 indicates a business that presents a very low financial risk.
So, every business owner's goal is to get as close to 100 as possible. There are a number of factors that can send the scale flying up or crashing down. Below, we outline the factors that can help you achieve a healthy credit score.
What? The type of accounts you file
How can I improve? At the end of every financial year all companies, whether you're a small sole trader or a medium limited company, must file their accounts, Company Tax Return or Corporation Tax with HM Revenue and Customs (HMRC). These accounts also need to be filed with Companies House.
It's important to file the accounts fully rather than submitting abbreviated or micro entity accounts. Though it might extend the process, filing the full accounts on time and in line with guidelines can lead to a better business credit rating in the long run.
What? Your payment performance
How can I improve? Just like with your personal accounts, your history with paying bills in a timely manner can affect your credit score. Get in the habit of paying all of your business bills on time to avoid any negative outcomes.
What? CCJs and insolvency proceedings
How can I improve? If you have either of these against your business, it's bad news for your company credit score and possibly your personal one too, depending on the terms of the credit you took out. If you follow the guidance above, then you should be able to avoid any action like this.
Other useful ways to improve your business credit rating
Alongside these first few steps, there are other regular habits that form good business practice and can help towards that higher business credit score.
Share your company's information so CRAs can validate all the data on your record.
If any information changes, such as your registered office address, update it quickly. Notify suppliers and customers of any updates, as well as organisations like Companies House.
Collaborate with your suppliers. If you have a good working relationship, ask them to provide feedback and share payment record data with CRAs.
Ensure your personal finances are healthy. If you're a start-up with little financial information available, data from the business owner's personal accounts may be used to calculate your business credit score.
Only submit credit applications when necessary. It can be tempting and sometimes essential to explore the finance options available for your business, but submitting too many in a short period of time could suggest that you're struggling to secure funding. This can also trigger a credit search on your business, which is recorded on your credit record and can impact your credit score. When enquiring about finance, ask for a quote instead to limit the potential damage.
Regularly check your business credit score and sign up for alerts that notify you when your credit record changes. Then you can act fast to rectify any problems.
Keep track of the business credit score of your partners, suppliers and customers too, limiting damage to your business should they fall into financial difficulty.
The importance of maintaining a good company credit rating is clear, and one of the first steps you can take to ensure yours is healthy is to understand your score.
Speak to one of our experts to see how Experian can help your business
Get in touch
How can Experian help you?
Understand and improve your business credit rating with My Business Profile
This service gives business owners a transparent overview of their business credit profile. If you've been refused business credit in the past or just want to ensure your score is healthy, we can run reports that give you actionable insight. Alerts are also generated whenever anything happens to impact your score, empowering you with data rather than leaving you in the dark.
Check and compare any company with Experian Business Express
Whenever you're considering working with a new customer or supplier too, our tools can also quickly assess their risk before entering into any binding contracts.
Do you need a specialist review of your credit profile?
There are times when companies – through no fault of their own – are refused credit. If your credit score needs investigation or you've been refused credit, our review service will help you determine the reason and give you practical guidelines for improving your score.
As well as your own financial data, knowing your customers' and suppliers' score can help you to make important business decisions. With Experian Business Express you can check the history of any UK company, enabling you to monitor and qualify any prospects and identify risks.
With so much to think about when setting up or running your own business, it can be easy to overlook your business credit score. But as outlined above, it's easy to keep track of your rating and take steps to improve it.