Finance
Our finance team help other areas of the business understand their revenue and cost drivers, working to increase efficiencies and positively impact performance across the company. Ultimately, it's up to you to ensure Experian hits its objectives.
You could be involved with allocating funds to different business units, delivering cost-saving initiatives, forecasting and budgeting, or undertaking key accounting processes.
---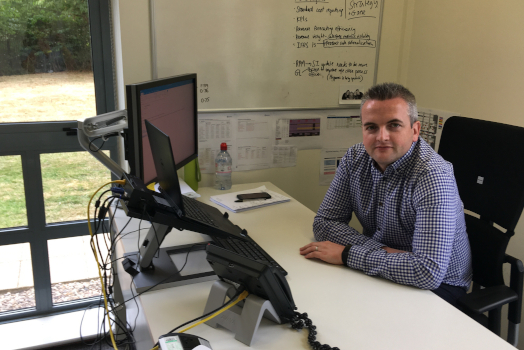 'Experian is a really good place to work. There's more flexibility here than there is in the traditional accounting practice environment.'

Ben, UK Financial Controller
---
Career paths and roles
Roles range from placements to junior or newly qualified-level, right through to finance leaders.
We'll support you through formal qualifications such as CIMA, CFA and CIPS as well as provide relevant training, mentoring and support materials. The complexity and size of the business means you'll gain plenty of experience and commercial exposure.
Procurement
Understand teams' needs, select vendors, negotiate contracts and manage the supply chain. Make informed, cost-effective purchasing decisions that benefit the business.
Accounts receivable
Carry out accounting tasks including billing, preparing invoices, collecting and receipting payments, monitoring and following up on overdue accounts.
Finance
Use your insight to add value to the business. Support Experian's operations and initiatives with accurate budgeting, forecasting and analysis.
Ready to get started?
Let's create a better tomorrow together. Search our roles and apply today.
Diversity and inclusion
We believe our differences are things to be celebrated, and that the diversity of our workforce is a big part of our global success. We want everyone to succeed with us, regardless of their age, gender, sexuality, ethnicity, physical ability, experience or thinking style. We also look to adopt progressive policies, such as flexible working hours, to accommodate people's individual circumstances.