Marketing, product and communications
Our marketing team draw on the wealth of data and insight we hold to create brilliant propositions and products and produce highly targeted campaigns and communications.
In this type of role you'll be reaching out to potentially millions of people, marketing our services and helping to shape global perceptions of our brand. You'll most likely be creative and a strong problem solver, who enjoys finding new ways to meet the brief or achieve objectives.
---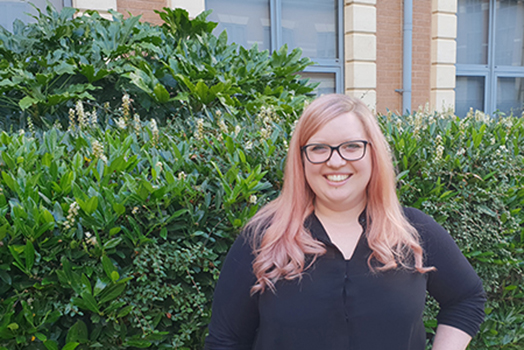 'I've gone into a more specialised role here, looking at the online experience for the B2B side of the business. That's what I was interested in when I was in my previous job […] Now I'm really able to develop my skills and experience in that area.'

Jenni, Digital Experience Manager
---
Career roles and paths
Careers typically begin in a support role, move up to specialist or manager level, then senior or team management and finally leadership roles.
In a business that's geared towards career progression, you'll be well supported by your colleagues and given ample training and development opportunities.
Ready to get started?
Let's create a better tomorrow together. Search our roles and apply today.
Diversity and inclusion
We believe our differences are things to be celebrated, and that the diversity of our workforce is a big part of our global success. We want everyone to succeed with us, regardless of their age, gender, sexuality, ethnicity, physical ability, experience or thinking style. We also look to adopt progressive policies, such as flexible working hours, to accommodate people's individual circumstances.