Product development
Our product development team conceive, design, develop and manage every one of our products and services. As a member of the team, you'll be drawing on your expertise and knowledge of the market to create innovative, market-leading products.
It's an exciting area. Our solutions are used by millions of consumers and businesses every month, so joining the team is your chance to help us create products and experiences that have a big impact.
---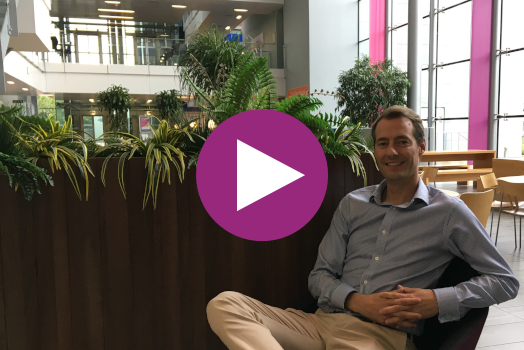 ' If people are keen to work with data, and new technologies, and to innovate with those things, then I think there's a wonderful opportunity here.'

James, Head of Software Development
---
Career roles and paths
A career would typically begin at junior support or analyst level, progressing to specialist roles, leading a team, senior roles and then leadership.
Along the way there'll be plenty of opportunities to develop new and existing skills, and we'll support your development with mentoring, training courses, certifications and peer review.
Ready to get started?
Let's create a better tomorrow together. Search our roles and apply today.
Diversity and inclusion
We believe our differences are things to be celebrated, and that the diversity of our workforce is a big part of our global success. We want everyone to succeed with us, regardless of their age, gender, sexuality, ethnicity, physical ability, experience or thinking style. We also look to adopt progressive policies, such as flexible working hours, to accommodate people's individual circumstances.